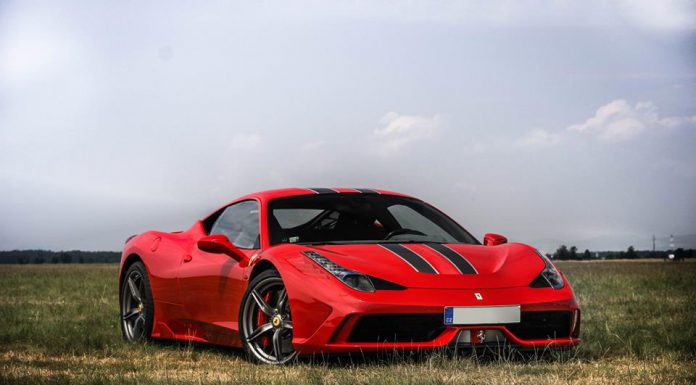 The Ferrari 458 Speciale is the performance variant of the 458 Italia. It is powered by a 4.5-liter V8 engine, capable of producing 597 hp and 540 Nm of torque. The engine is mated to a 7-speed F1 dual-clutch transmission that transmits the power to the rear wheels of the car.
While the stock exhaust of the 458 Speciale is like music to the ears of a petrolhead, the video below shows the car fitted with a Novitec exhaust system. The Youtube clip was recorded on an airfield near Prague in Czech Republic and shows the exhilarating acceleration and sound of the Novitec equipped Ferrari.
[youtube]http://www.youtube.com/watch?v=SIDAEPIgiYU[/youtube]
The Speciale can sprint from 0 to 100 km/h in three seconds, which is 0.4 seconds faster than the Italia and has an electronically limited top-speed of 325 km/h. The 458 Speciale A, which is the spider model of the 458 Speciale, features the most powerful naturally aspirated V8 engine seen in a road-legal Ferrari spider car.