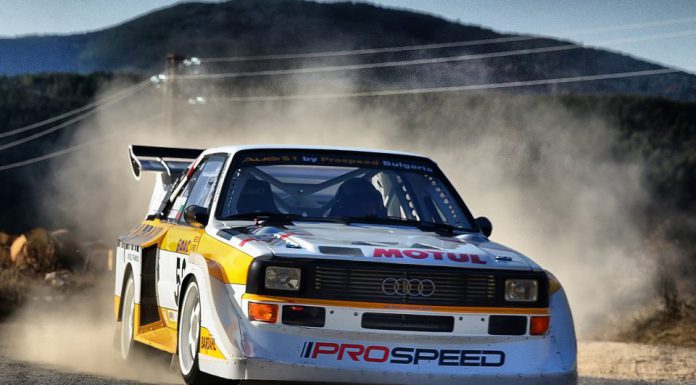 The Audi Sport Quattro S1 was introduced by the German automaker in 1985 as an updated variant of the Audi Sport Quattro. It was front-engined and came equipped with Audi's all-wheel drive Quattro system.
The car featured a 2,110-cc inline 5-cylinder turbocharged engine that could produce 470 hp. However, this was the official figure and some claim the engine delivered in excess of 500 hp at 8,000 rpm. This was made possible as the turbocharger used a recirculating air system to keep the rpms high when the driver closed the throttle.
The Quattro S1 was highly successful in the rally circuit. It triumphed the 1985 San Remo Rally and the 1987 Pikes Peak event held in Colorado, United States. Moreover, despite being quite unreliable due to persisting mechanical and technical problems, the Audi Sport Quattro S1 is still considered as one of the most iconic Audis to have ever graced the racetrack.
The gallery above showcases one the remaining models of the S1 E2. This Prospeed Motorsport Audi boasts an enormous 770 hp and was recently seen at the 2015 Verzegnis Sella Chianzutan.
[youtube]http://www.youtube.com/watch?v=FrBhZdqWR9A[/youtube]
The car does not feature a blow-off valve (BOV), which means the charged air slams against the closed throttle before making its way back out of the system through the compressor. Meanwhile, it doesn't run Audi's umluft antilag system either.
This race car has a modern turbo with sequential gears and a new suspension. Even if it was one of the original S1 E2 cars, it still won't have umluft as Audi had told all the owners to disconnect it since the company didn't have enough spares.