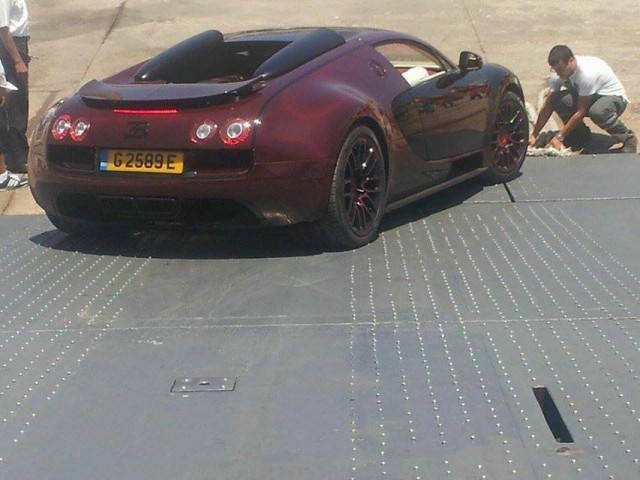 The Bugatti Veyron Grand Sport Vitesse La Finale has just been snapped in Morocco as it heads towards it lucky enough. It is reported that it will eventually reside in Gibraltar where it will inevitably become one of the small territory's most expensive and exclusive cars.
The final variant of the Veyron looks phenomenal, making the most of the unique and striking shape of the Veyron that we have become so accustomed with. The body combines red carbon fibre, the first time it has featured on a Bugatti, with a number of black gloss elements in addition to the black wheels. The underside of the jaw-dropping rear wing/air brake reads La Finale.
The interior, as you would expect, also features a number of unique touches. As with the exterior, the interior is also designed to pay homage to the first Veyron, selecting a striking red tone known as "Hot Spur". This red appears in the arm rests, the instrument panel, the dashboard, the side bolsters and on the steering wheel rim.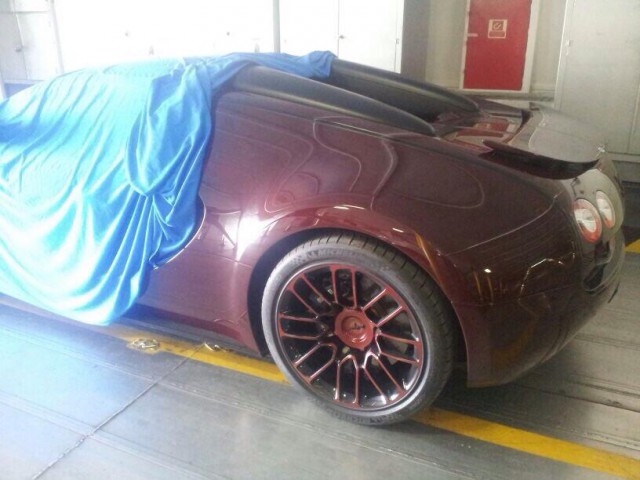 Under the unique bodywork and customised interior, the Bugatti Veyron Grand Sport Vitesse La Finale features the same mechanicals as all other Vitesse models. Consequently, it is powered by a quad-turbocharged 8.0-litre W16 engine delivering a total of 1200 hp and 1106 lb-ft of torque. As a result, it will be capable of hitting 100 km/ in a mere 2.5 seconds as well as a top speed of 408.84 km/h.
[Via Abdel Hamed and Younes & Nassim]