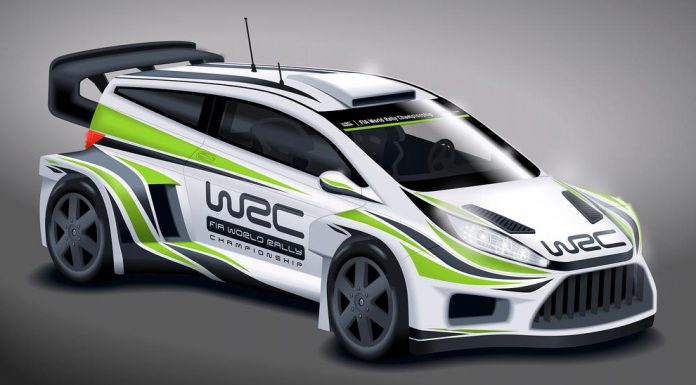 A host of new technical and homologation requirements have just been approved for the 2017 World Rally Championship and onwards.
For starters, manufacturers will be permitted to install their cars with larger turbochargers now up to 36 mm in diameter. Consequently, power of all WRC cars will be lifted to 350 hp with the turbochargers now allowed to run at 36.26 psi of boost pressure. The increased power will be sent through an electronically controlled centre differential to ensure future WRC cars are even faster than their existing counterparts.
Alongside the increase in power, 2017 WRC cars will weigh 25 kg less than current entrants. Furthermore, more dramatic aerodynamic elements will be fitted including even larger rear wings as well as massively flared front and rear wheel arches. Additionally, extended overhangs at both the front and rear will be permitted. New aerodynamic devices in front of the front wheels will also be encouraged under the new regulations.
Discussing the changes, FIA technical director Bernard Niclot said "There were three main objectives with these regulations: make the car spectacular, be mindful of costs, and maintain, if not increase safety. The cars will be striking, there is no doubt about that, and there are small but always significant improvements in relation to safety."