Sebastien Loeb won the penultimate stage of the Dakar Rally 2017 from San Juan to Rio Cuarto, beating main rival Stephane Peterhansel to claim his fourth stage win this year. The Peugeot drivers have been unshakable throughout the whole rally with Mr.Dakar holding an upper hand over 'young' Loeb.
Loeb was on the verge of winning his first Dakar Rally title in just his second attempt but the last few stages have seen Peterhansel up his game by extending the gap between the two in the overall classification. Loeb won stage 10 but was dropped back to second place when the organizers gave back lost time to Mr. Dakar, that alone increased their gap to 6 minutes. After yesterday's stage and despite taking the win, Loeb still lost time after picking up an unexpected puncture, their gap is now 5 minutes.
Dakar Rally 2017 Stage 11
That said, Peterhansel is likely going to win his 13th Dakar Rally today. Orlando Terranova of Mini outpaced the Peugeots yesterday to claim third place but the general classification remains unchanged with Peterhansel leading Loeb and Cyril Despres. The same can be said for the riders in the bike category where Joan Barreda won stage 11, his fourth of the year and second consecutive stage win.
Barreda will miss this year's title which will likely go to KTM's Sam Sunderland who has been in the forefront since Toby Price exited the race. Paulo Gonçalves finished second behind his Honda teammate while Adrien Van Beveren claimed third for Yamaha. Sunderland still leads the standings.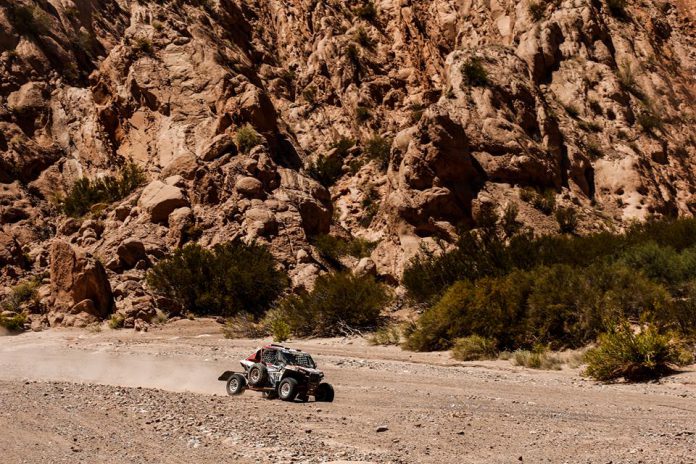 Sergey Karyakin won his third stage for Yamaha in the quads and is the likely winner in this category. Daniel Domaszewski finished second for Honda while Rafał Sonic put his Yamaha in third place.
Eduard Nikolaev remained undisputed in the truck category, the Kamaz driver won stage 11 and still heads the overall classification. Federico Villagra finished second for Iveco with Ayrat Mardeev third in the other Kamaz.
Today's final stage goes from Rio Cuarto to Buenos Aires. Stay tuned for the final results.