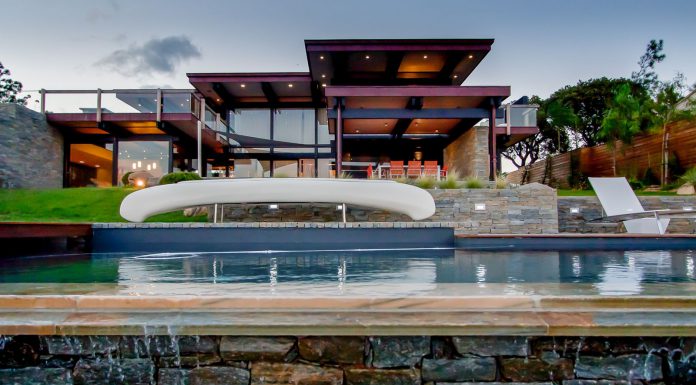 The following property located in Porto-Vecchio, France and with an asking price of almost 7 million euros certainly isn't the most expensive property we've ever featured here. However, it looks unlike any other house we've ever laid eyes on and is just about as much house and luxury as one could ever wish for.
Located on the coast and covering 4000 square metres, the property features no less than six bedrooms each of which come with a full bathroom or smaller shower room. Additionally, it includes an impressive infinity pool providing simply unmatched views of the coastline and the local bay. Thanks to its prime location, it is also perfect for someone who owns a boat with easy access to the foreshore.
Inside, the house features lightly coloured wooden floors and pristine white walls adding to the sense of space. Additionally, expansive windows and glass doors are found throughout the house as is a larger outdoor seating area.
If you're looking for a house to impress your friends, then this should do the trick.
[Via James Edition]