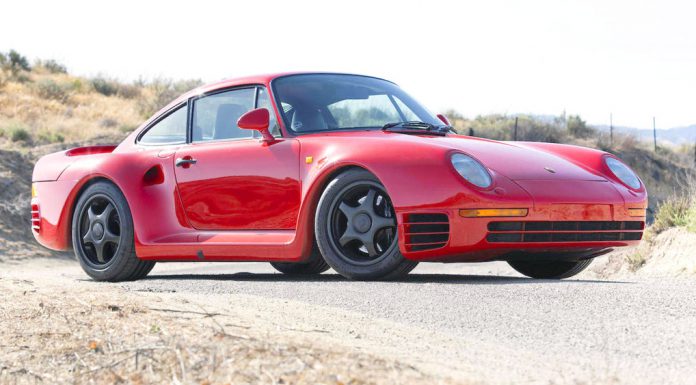 A gorgeous red 1987 Porsche 959 Komfort is set to be auctioned off at Monterey in the middle of August thanks to Bonhams.
This particular 959 is just the 125th example of around 300 959s ever created and was immediately shipped to Japan after rolling out of its German factory. In the late 1990s, the car shifted hands to an American enthusiast by the name of Jamie Mazzotta who then sold it on to the current owners, the Tony Hart collection.
To ensure the German supercar was compliant for use in the United States, it underwent a comprehensive transformation at Canepa Design in California costing over $180,000 and taking five years to complete. Some of the most significant changes include the installation of new turbochargers and revised suspension.
Thanks to the engine upgrades, this Porsche 959 delivers 576 hp and 501 lb-ft of torque from its 2.8-litre twin-turbocharged flat-six engine. Consequently, it'll rocket to 96 km/h in just 3.2 seconds as well as a top speed approaching 350 km/h. Impressively, the car has travelled just 4720 miles.