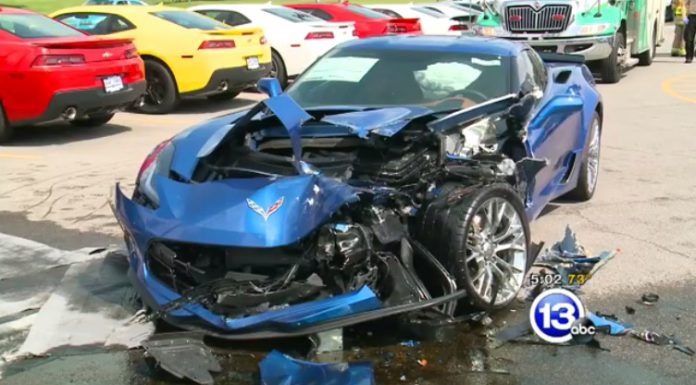 Two 2015 Chevrolet Corvette Z06s have been badly damaged in Sylvania, Ohio after a Hyundai sedan crashed into the two parked American supercars at a dealership lot.
The accident was triggered when the driver of the Z06 had a seizure when behind the wheel. Despite attempts by his wife in the passenger seat to take control of the vehicle, the Hyundai smashed into the two Corvettes causing significant damage to one and minor cuts and bruises to the other.
More specifically, the brunt of the impact was taken be a stunning Laguna Blule Corvette Z06 when the Hyundai slammed head first into it. Consequently, the front end has been wrecked with mechanical damage inevitably being caused alongside the visual scars. It remains to be seen if the car will be deemed a write-off but we certainly wouldn't be surprised if it was.
As for the second Z06 finished in white, it appears to have only suffered some minor visual injuries to the front bumper and passenger side wing mirror.
Thankfully, both the driver and passenger of the Hyundai escaped serious injury.