An incredible $14 million house designed by Philip Johnson has just been listed up for sale in Connecticut. Originally created for the Wiley family, the house was built in 1953 and features a unique design to make it stand out from other houses in the area.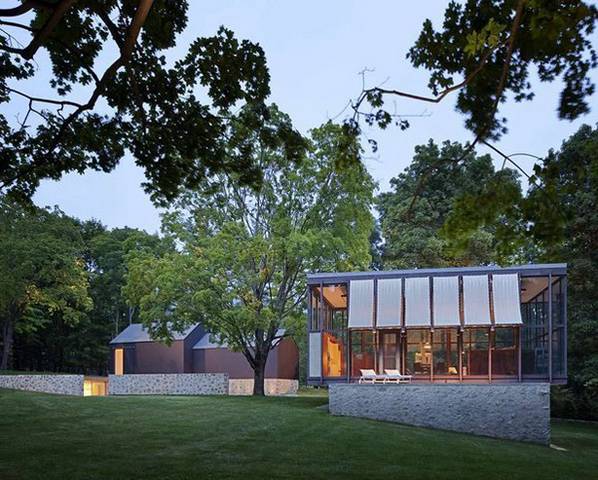 When originally discussing the design of the house, Johnson said that it reflects "the (perhaps) irreconcilable: modern architectural purity and the requirements of living families. Why can't people learn to live in the windowless spheres of Ledoux or the pure glass prisms of Mies van der Rohe? No, they need a place for Junior to practice piano while mother plays bridge with her neighbours".
Arguably the most interesting design element of the property is the glass pavilion with a 180-degree angle to the base. The pavilion is home to the living room, dining room and kitchen. Elsewhere throughout the house are four bedrooms and bathrooms as well as a dedicated sitting room, a studio and utility space.
While speaking about the glass pavilion, Johnson said" The effect from inside – quite opposite of my glass house – is that of a cage. No indoor-outdoor nonsense. The 15 foot high ceilings free the view into the high hickories that surround the house which at night make fantastic traceries against the black sky."
[Via Preservation Nation]