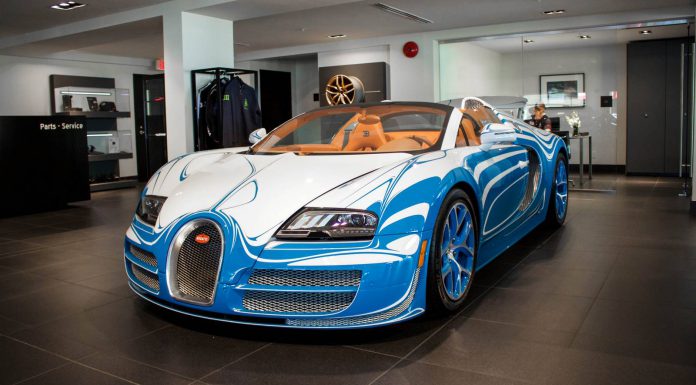 A few years ago, one of the boldest Bugatti Veyrons was unveiled in the form of the L'Or Blanc. Featuring a custom dark blue and silver paint scheme with a unique pattern, upon its reveal it was certainly one of the most interesting Veyron variants ever created. Since being revealed however, a range of other Veyrons have been revealed with similar paint schemes. As a matter of fact, there are now six examples across the world with L'Or Blanc inspired paint finishes.
The latest example is based around the Bugatti Veyron Grand Sport Vitesse and adds a special twist to the L'Or Blanc theme. It now combines gloss white with exceptionally bright light blue to really make it stand out.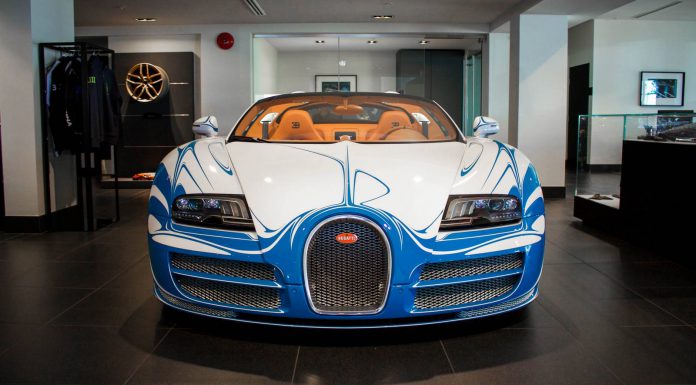 This particular Vitesse resides in Canada and is one of just two Vitesse models living in the cold north. For any local readers, it can be seen at the Lamborghini Vancouver dealership.