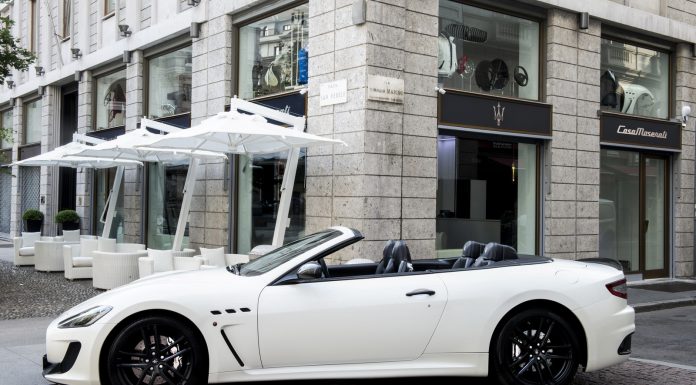 Maserati has just opened the doors to a brand new retail store in Milan's Piazza San Fedele.
The Casa Maserati outlet combines a luxurious lounge and bar atmosphere with a myriad of Maserati products and paraphernalia.
Alongside Maserati's range of products beyond its cars, other brands found throughout the outlet include Venin, Montante, Caffitaly, Frigerio and Poltrona Frau.
To help attract customers, a Maserati car will be displayed directly outside the store in the forecourt. The first model there is a gorgeous white GranCabrio with gloss black wheels but a selection of other Maserati cars will alternate as part of the display.
What's more, test drives of whatever Maserati is on display can also be arranged.