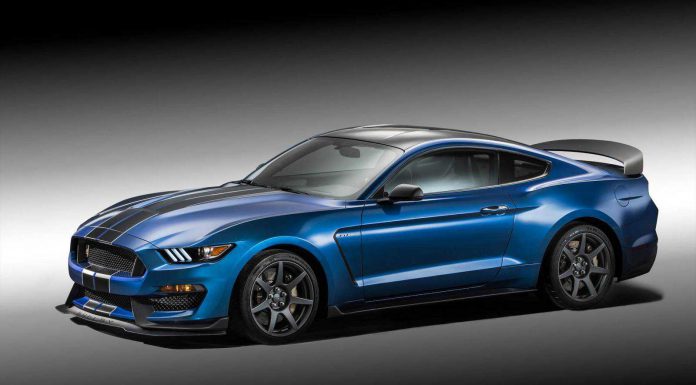 According to Automobile Magazine, the sixth-generation Ford Shelby GT500 will represent a significant departure for the American automaker. While the screaming Shelby GT350 and GT350R models utilise a brand new 5.2-litre naturally-aspirated V8, it is reported that the impending new GT500 will go down a different route.
There is a possibility that the new Mustang GT500 could feature a supercharged V8 with around 700 hp but the 3.5-litre twin-turbocharged V6 engine of the brand new Ford GT is shaping up to be the most likely source of power. While horsepower and torque figures for this engine in the Ford GT haven't been revealed, there's every possibility that the new Mustang GT500's engine will produce exactly the same as the GT. As a result, over 600 hp is expected.
Unlike the Ford GT, the new GT500 will be offered solely with a six-speed manual transmission rather than a dual-clutch system like the GT.
Elsewhere, the new GT500, expected to come as a 2018 model year vehicle, will likely draw on the GT350 and GT350R in its use of suspension and braking components. Additionally, a number of downforce generating aerodynamic parts found on these track-oriented Mustang variants could be carried over for the GT500.
[Via Automobile Magazine]