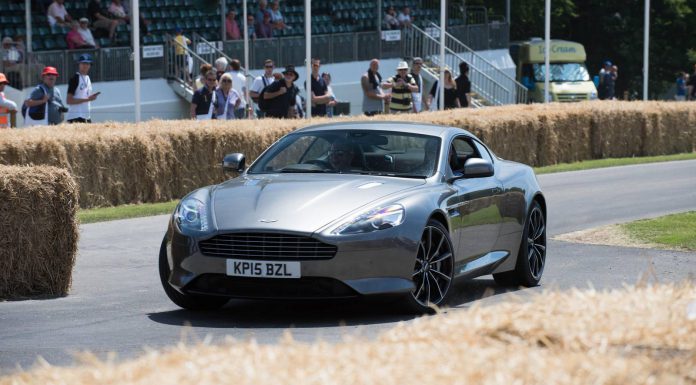 The brand new Aston Martin DB9 GT celebrated its world debut at this weekend's Goodwood Festival of Speed 2015. As the name implies, the car is an uprated variant of the already-potent DB9 and could prove the final DB9 variant before its successor, the DB11, arrives in the next couple of years.
Beneath the skin, the British marque has upgraded the DB9's 6.0-litre V12 engine. It now thumps out 547 hp at 6750 rpm and 620 Nm of torque at 5500 rpm. The powerful engine is then coupled with a mid-mounted Touchtronic II six-speed transmission powering the rear wheels. When it is all said and done, the DB9 GT will reach 100 km/h in 4.5 seconds as well as a top speed of 295 km/h (183 mph).
Suspension wise, the DB9 GT features independent double wishbones at all four corners while the three-stage Adaptive Damping System is also included.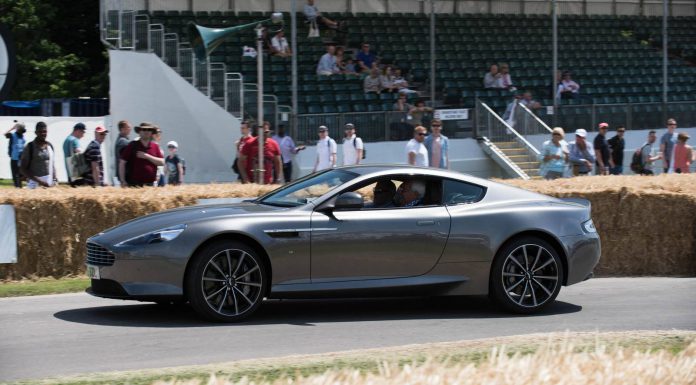 Beyond the mechanical components, the DB9 GT features the firm's updated AMi II touch-sensitive infotainment system. Compared to the original AMi system which debuted on the Vanquish, the new system comes complete with a different menu structure. It also incorporates text message integration and a range of new background themes.