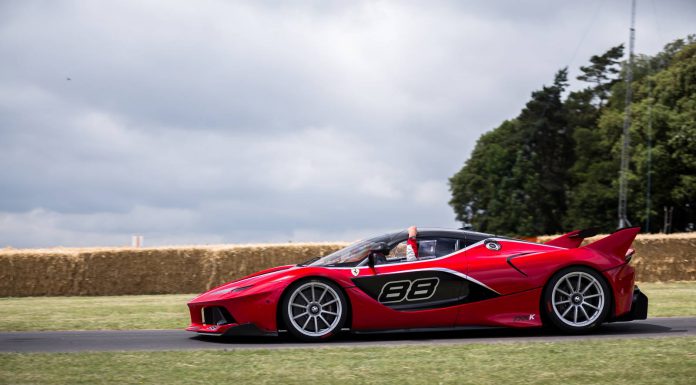 Each and every year, the Goodwood Festival of Speed attracts some of the world's fastest, most expensive, exclusive and rarest cars on the planet. This weekend's festival has proved no different and while a handful of cars did full victim to the tricky hill climb, all managed to turn heads.
Two unquestionably highlights were the track-only McLaren P1 GTR and Ferrari FXX K, both celebrating their world dynamic debuts at the event. The FXX K in attendance was the number 88 vehicle while the P1 GTR was the same example which debuted earlier in the year. It was then joined by its spiritual ancestor, a McLaren F1 GTR, with the same bright yellow and dark green paint job and livery.
Another insane car was a silver Porsche 911 GT1 racer car as well as a McLaren F1 GTR Longtail with the recognizable white, red and blue FINA paint finish. Elsewhere were a couple of Mazda 767B's one of which unfortunately crashed after understeering through a left turn.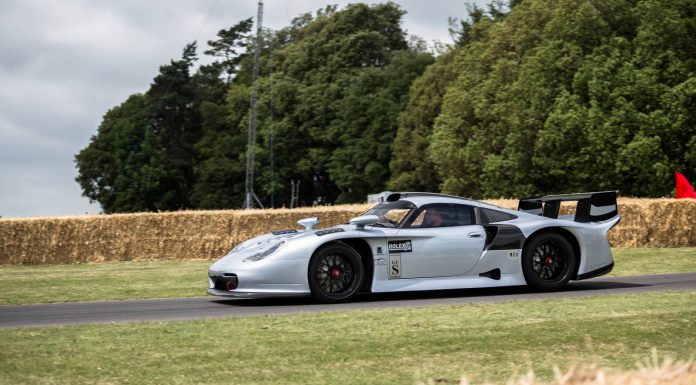 Making its second appearance at Goodwood was the first Ferrari F12 TRS created earlier last year. It has since been joined by two other models which have only been spotted once in public respectively. Another surprise guest at Goodwood 2015 was a brand new Lamborghini Aventador LP720-4 SV and the brisk 2016 Porsche 911 GT3 RS.