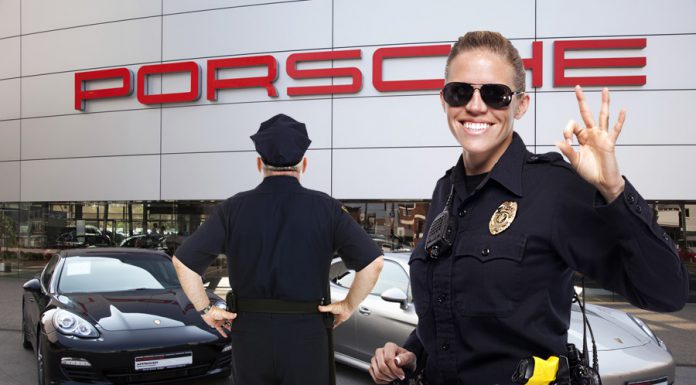 Update: This information was confirmed to be a hoax generated by Danspapers. The East Hampton Town Police Department added that they are on a tight budget and would not be acquiring the mentioned cars to their fleet. Below is a screenshot of the conversation sent to us by Cameron Aubernon from The Truth About Cars.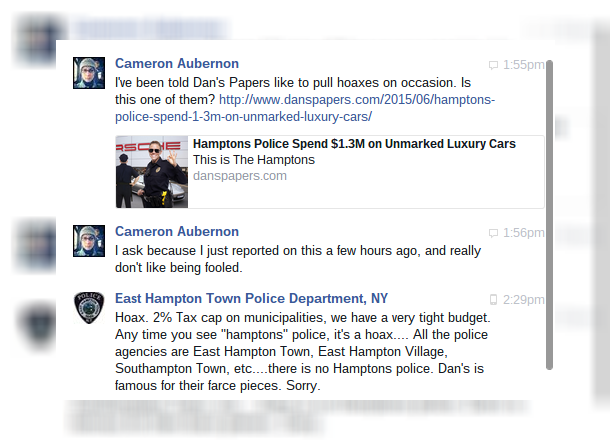 The Hamphttps://gtspirit.com/wp-admin/post.php?post=125696&action=edit#tons Police Department has just announced that it has purchased a new fleet of luxury cars to act as unmarked police vehicles.
The Hamptons is one of the most exclusive and expensive areas in the United States and is called home by countless amounts of millionaires. Consequently, the streets of the Hamptons are filled with some of the most expensive cars on the market and the local police department discovered that its unmarked Crown Vics were standing out too much.
To resolve the problem, the department recently took delivery of 10 new vehicles. While the exact models included in the purchase haven't been announced, Hamptons Police spokesman Larry Hirsch said "The new cars include a pair of very high-powered Porsches, an Aston-Martin, a nice variety of BMWs, a Maybach and a couple of luxury SUVs. The total cost of the vehicles came in a little over our budget of $1.3 million"
"When 75 percent of all of the vehicles on local roads are Range Rovers, Maseratis and Porsches, our unmarked Crown Vics stuck out like sore thumbs. In recent years our undercover officers' activities have been severely compromised—everyone can tell they're cops from the cars they drive," added Hirsch.
[Via Dans Papers]