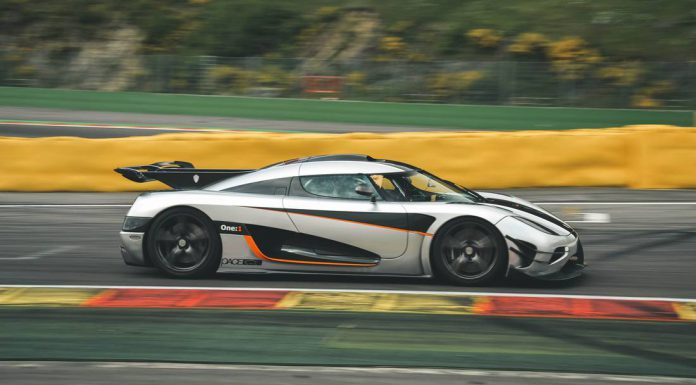 Alongside the initial announcement earlier in the week that the Koenigsegg One:1 had set a new 0-300-0 km/h world record, a video of the record run was released. Unfortunately, that clip included music over the sound of the Swedish hypercar. Thankfully, Koenigsegg has just released an edited version with nothing but the sound of the One:1's screaming V8 engine at full throttle!
[youtube]https://www.youtube.com/watch?v=Vr9r81O5vN8[/youtube]
The record-breaking run was set during a number of runs in the midst of a performance shakedown of the car at the Swedish manufacturer's test track in Angelholm. The firm's factory test driver, Robert Serwanski, was behind the wheel. The run follows on from unofficial production car lap records at both the Suzuka and Spa-Francorchamps circuit set by the car.
During the run, the Koenigsegg One:1 managed to sprint to 300 km/h in just 11.922 seconds. It then braked from 300-0 km/h in a truly remarkable 6.032 seconds. A record for the 0-320-0 km/h run was also set at 20.71 seconds.
Beneath the skin, the Koenigsegg One:1's twin-turbocharged V8 delivers 1341 hp and 1371 Nm of torque. When combined with an overall weight of just 1341 kg, the One:1 features a perfect 1 hp to 1 kg power to weight ratio. The only other production car to achieve such a figure is the Hennessey Venom GT.