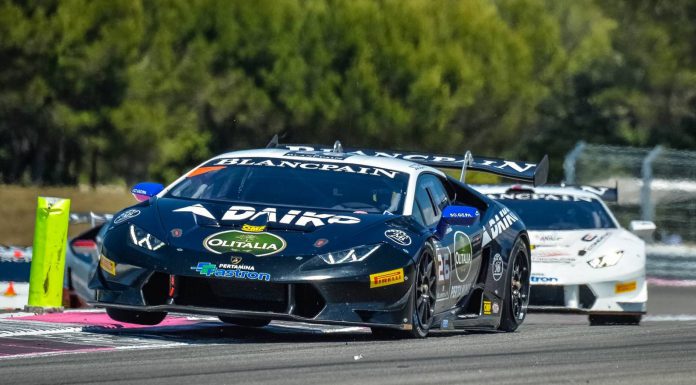 The Lamborghini Super Trofeo Europe Series brought its third round to Paul Ricard this weekend with two races taking place between Friday and Sunday. The circuit was action packed with events including the Blancpain Endurance Series where a Lamborghini Huracan GT3 took pole and finished second in the 1000 KM race. In addition to the racing, there was a hypercar parade and casual race where Lamborghini participated with with a Veneno Coupe and Roadster.
Race 1 took place on Friday giving Patrick Kujala a chance to score his fifth straight win of the season. The Finnish driver who races under Bonaldi Motorsport leads the championship by 78 points away from Crestani Fabrizio from Italy who has 58 points . Daniel Zampieri started the race in P1 even after a restart caused by an incident in the back of the field. However, after the Antonelli Motorsport driver handed the wheel to his teammate Roman Mavlanov the duo was given a drive-through penalty for infringing pitstop timing. They finished in P4 eventually.
The team of Alberto Cerqui and Giacomo Barri claimed runners up position ahead of Patric Niederhauser and Edoardo Liberati from Raton Racing. Adrian Amstutz from Konrad Motorsport took P5 overall but first in PRO-Am category while Jurgen Krebs from Sportec Motorsport won Am class.
Kujala's wining streak ended in race 2 after Daniel Zampieri and Roman Mavlanov claimed the win taking advantage of their quick lap times. The duo had already set the fastest time during qualifying therefore winning race 2 was not much of a surprise. Kujala's fate was sealed after he spun his car and thereafter served a stop-and-go penalty. S.Michimi and K.Cozzolino Vincenzo took P2 overall ahead of S.Campana and F.Crestani.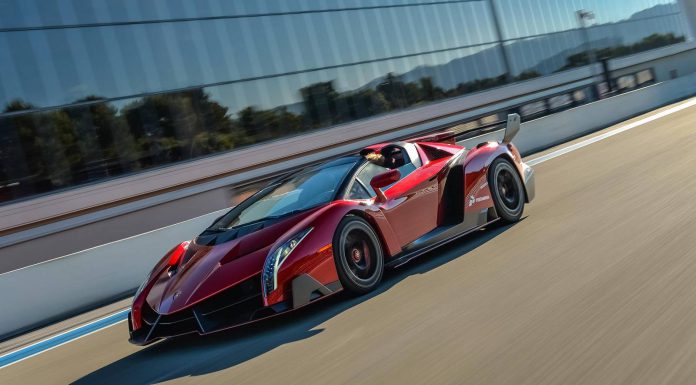 Raffaele Giannoni and Milos Pavlovic – the latter won the PRO championship in 2014 – claimed the win in PRO-Am class , the Automobile Tricolore duo finished fourth overall. They shared the PRO-Am podium with Mikko Eskelinen and Kevin Snoeks from Leipert Motorsport and Antonelli Motorsport team of Loris Spinelli and Marco Moscato. The X-BIONIC Racing Team of Laurent Jenny and Cedric Leimer won the AM category .
Spa-Francorchamps will host round 4 of the Lamborghini Super Trofeo Europe on July 22.