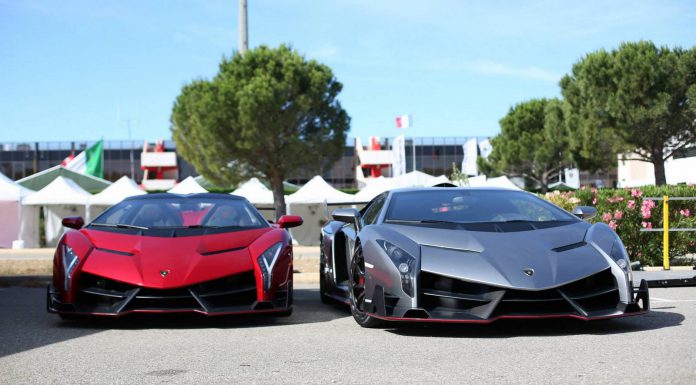 During the recent round of the Blancpain Endurance Series at the Circuit Paul Ricard in France, two of the world's most expensive, fastest and rarest modern-day supercars were in attendance; a Lamborghini Veneno Roadster and a Lamborghini Veneno coupe.
A mere nine customer examples of the Veneno Roadster have been produced while just three Veneno coupes have reached the hands of customers. Although it remains unconfirmed, it is possible that the two examples pictured are the property of Lamborghini as they look identical to the original Veneno from Geneva 2013 and the first Veneno Roadster from late 2013.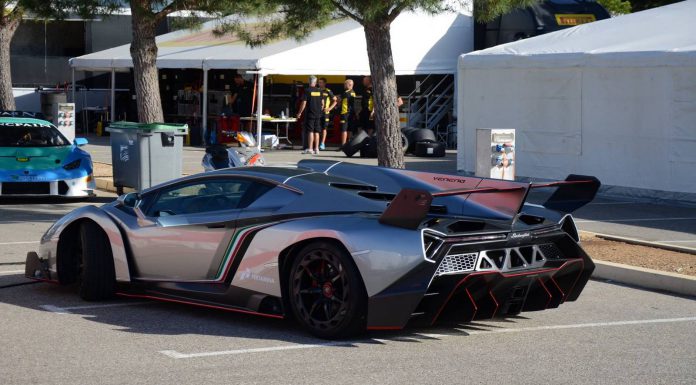 Whatever the case may be, the Veneno coupe is painted silver and comes complete with a range of red accents particular on the rear diffuser. The Lamborghini Veneno Roadster on the other hand is painted red and features carbon fibre, matte black and red trim throughout.
Rather incredibly, both cars hit the track during the event.