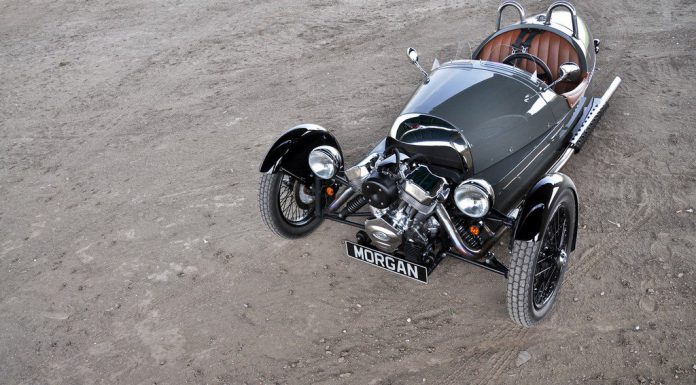 It has just been confirmed that an all-electric version of the Morgan 3 Wheeler will be revealed at next week's Goodwood Festival of Speed 2015.
Set to be dubbed the Morgan EV3, the car it tipped to reach the market in 2016. It will build upon the already popular 3-Wheeler and will help to diversify the British niche automaker's range of models.
GTspirit review of Morgan 3-Wheeler

While the standard 3-Wheeler features a motorcycle engine at its nose, the Morgan EV3 will be powered by an electric motor at the rear delivering a total of 101 hp. Importantly for a car that focuses so much on handling like this one, weight will be kept to a minimum with it inevitably weighing less than the 450 kg 3-Wheeler with its internal combustion engine.
Additionally, the Morgan EV3 will be faster than the 3-Wheeler as its 101 hp figure is over 20 per cent more than the 80 hp produced by the 3-Wheeler. As a result of this, it is tipped to reach 100 km/h from a standstill in around 6 seconds flat with a top speed of around 185 km/h. Despite the electric engines small size, the car should have a range of 120 miles.