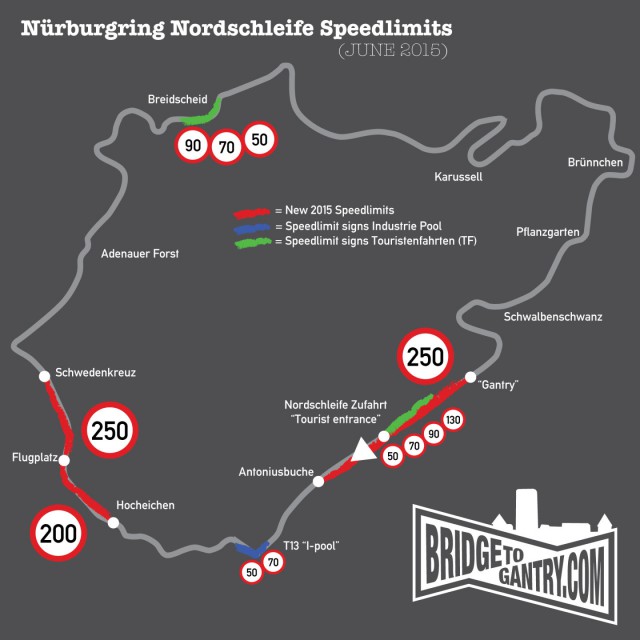 Sadly with the implementation of speed limits at the Nurburgring Nordschleife, official lap records have been banned at the famous German circuit. In case you've been wondering just how speed limits on a racetrack work, here is your handy breakdown.
When the Nurburgring is open for the public to use, the two entrances and exits used feature fixed speed limits of 200 and 250 km/h. Interestingly, there have reportedly been no attempts to enforce these speed limits in the past month. In fact, there have been a few short stretches of the 'Ring with speed limits for the past 15 years but they've never been enforced. For private trackdays at the Nurburgring, the speed limits are also applied and if exceeded, participants can be expelled from further participation in the event.
Arguably of most interest is how the speed limits impact industry testing at the Nurburgring. No exceptions are made for industry testing hence the impossibility of setting true flying laps anymore.
So just what are the new speed limits? For starters, the section from the Grantry to after the Bridge has a 250 km/h speed limit despite being on the circuit's main straight. The next new speed limited section is between Hocheichen to Flugplatz and has been set at 200 km/h. This increases to 250 km/h from Flugplatz to Schqedenkreuz.
[Via Bridge to Gantry]