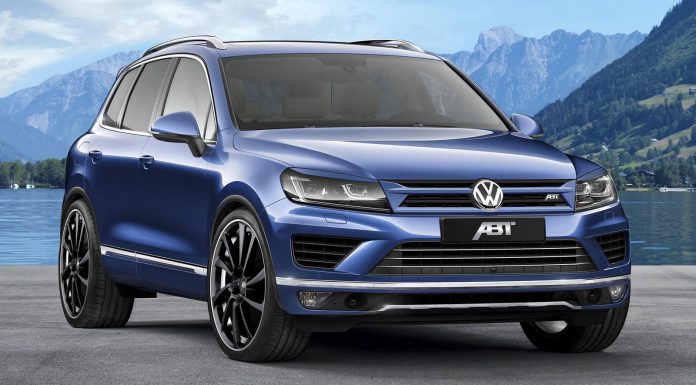 German tuner ABT Sportsline has just unveiled its range of upgrades for the facelifted Volkswagen Touareg 3.0 TDI. As we've come to expect from ABT, the modifications are extensive yet relatively subtle.
For starters, the 2016 ABT Volkswagen Touareg 3.0 TDI features a custom bodykit. The kit includes a revised lower front bumper, different grille, tweaked headlights and revised air intakes. 20 or 22-inch alloy wheels are also available with 275/45 and 295/30 tyres. The visual tweaks finish up at the rear-end with a prominent roof spoiler, new bumper, quad exhaust pipes and a custom diffuser.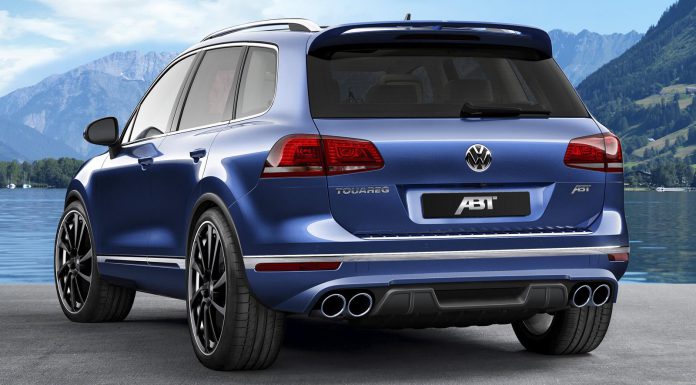 Beyond the visual transformation, the ABT Volkswagen Touareg's turbocharged V6 engine has been installed with a power module. Consequently, power rise from 262 hp and 428 lb-ft of torque to 290 hp and 480 lb-ft. Importantly, the added power and torque has no effect on the car's fuel consumption or engine reliability.
The changes are completed with lowering springs, ABT's advanced Level Control system for those cars with air suspension as well as custom floor mats.