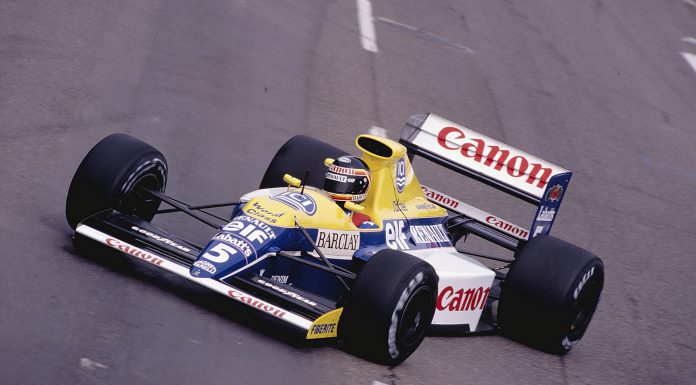 A 1990 Williams FW13B Formula One car is set to go under the hammer at Bonhams auction at this month's Goodwood Festival of Speed 2015.
This particular Williams F1 car was developed by Williams technical director Patrick Head and features a high-revving 3.5-litre V10 Renault engine. Its monocoque chassis is made from a combination of carbon fibre and Kevlar and is consequently extremely strong and light. Its pushrod front suspension was also created to work in conjunction with Williams' advanced computer-controlled reactive suspension which was soon banned from the sport.
It competed in four races during the 1990 season. Two of those races it was driven by Thierry Boutsen and the other two, the driver was Riccardo Patrese. Its best result was at the 1990 U.S Grand Prix where it claimed third place in a race won by Ayrton Senna.
Despite the rich racing history of the car, Bonhams estimates that it will sell for between 90,000 pounds and 120,000 pounds. A large reason behind those relatively small estimates is the fact that due to missing ignition components, it no longer runs.