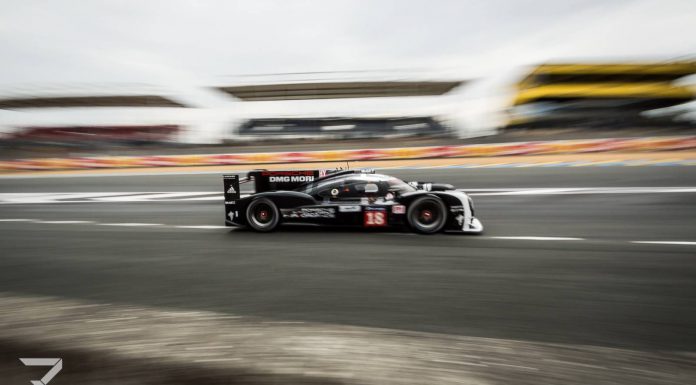 If Porsche maintains the current pace that they have at the 2015 24 Hours of Le Mans then we are looking at a possible threat to Audi's winning streak which has dominated since 2010. Mark Webber posted a time 3m21.362 to set the fastest lap during free practice in the #17 Porsche 919 Hybrid, the sister car #18 Porsche 919 Hybrid had posted a quicker time of 3m211.64 but was nullified for cutting into the final chicane in order to avoid a collision with a GTE car.
The #8 Audi R18 of Loic Duval set a time of 3m21.950 to emerge second quickest while Neel Jani's second fastest time was good enough to place him in third with the #18 car. Porsche has demonstrated a quick pace since the 24 Hours of Le Mans test day two weeks ago. They will now head into the race which the fastest cars practically. The German manufacturer holds the most number of Le Mans wins at 16. Audi has dominated the race for most part of the 2000s gathering a total of 13 wins.
Richard Bradley was fastest in LMP2 with the #47 KCMG Oreca 05 while Aston Martin dominated both LMGTE Pro and Am classes. Richie Stanaway's time of 3m58.106 placed him on top of LMGTE-Pro with the #99 Aston Martin Vantage leading the #64 Corvette C7.R of Tommy Milner and the #97 Aston Martin of Darren Turner. The #98 Aston Martin Vantage was fastest in LMGTE-Am class leading two Porsche's.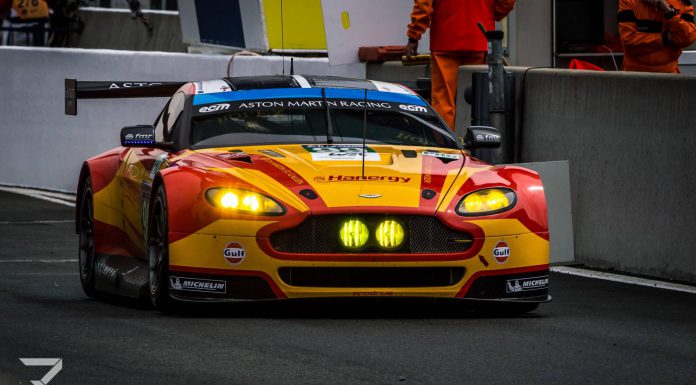 Porsche headed to Qualifying Practice 1 with an upper hand and huge confidence within their drivers. All the three cars entered by the German manufacturer filled the podium after the night qualifying session with Jani putting the #18 car in first place after posting a record time of 3m16.887. He broke the previous qualifying lap record of 3m18.513 set by the Peugeot 908 HDI-FA of Stéphane Sarrazin.
Second and third places went to the #17 Porsche 919 hybrid of Timo Bernhard and the #19 Porsche of Nick Tandy respectively. Audi then filled the fourth, fifth and sixth places with Loic Duval posting the fastest Audi time at 3m19.866. The #23 Nissan GT-R LM NISMO was 12th fastest overall while the #47 KCMG Oreca 05 Nissan was fastest once more in LMP2.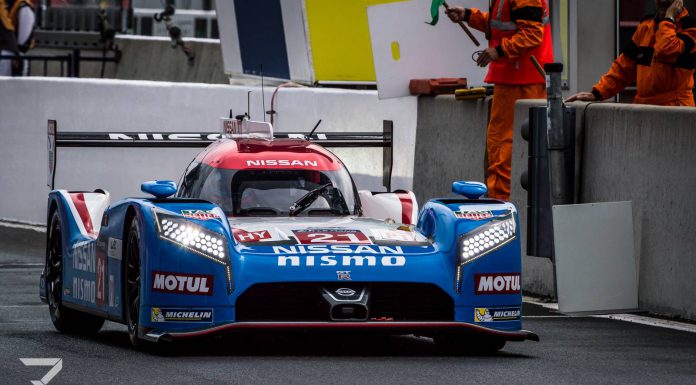 Aston Martin was fastest once again in LMGTE Pro and Am classes, the #99 Aston Martin Vantage set the fastest time in LMGTE-Pro while the #98 Aston Martin Vantage was fastest in LMGTE-Am.
There are two more Qualifying Practice sessions remaining all which will be held tonight. Keep an eye on our live blog for more exclusive content and photos live from the 2015 24 Hours of Le Mans.