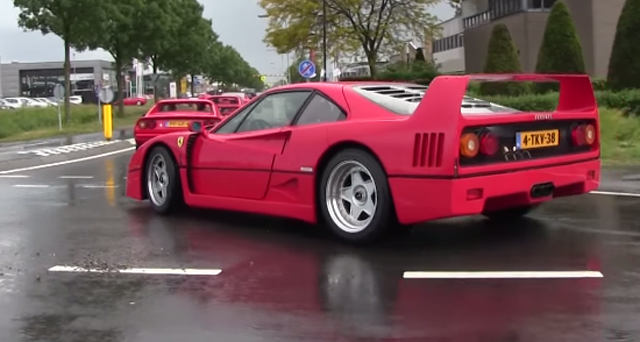 The Ferrari Deil Meeting was recently held in Waalwijk, the Netherlands and it managed to attract no less than 40 of the Italian marque's finest creations.
[youtube]https://www.youtube.com/watch?v=p63Itxt_bEY[/youtube]
Among those cars were a Ferrari 599 GTB, 430 Scuderia, 360 Challenge Stradale, 360 Modena, 360 Spider and a 355 Spider. Elsewhere was a Ferrari 458 Italia, 458 Spider and arguably the highlight of the entire event, a Ferrari F40.
A couple of non-Ferraris also participated most notable of which was a 996-generation Porsche 911 GT3.