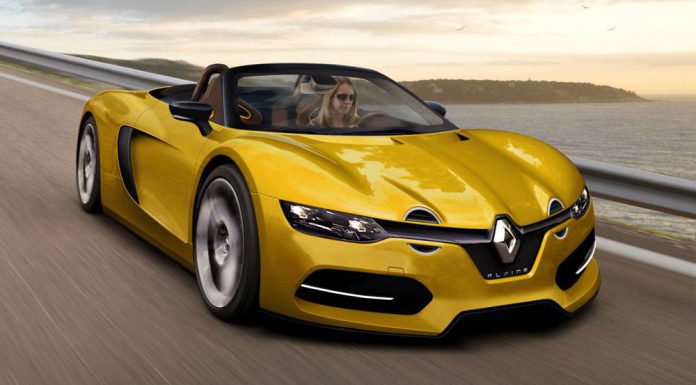 Despite details about the brand new Alpine sports car being known for quite some time, official word on the car remains scarce. All Renault has confirmed is that production of the car should start next year before sales commence in 2017. Beyond that, little else is officially known about the car but here's one possibility for how it could look.
Originally, the new Renault Alpine was being developed in conjunction with Caterham. The partnership would have eventually led to the creation of two sports cars. However, the partnership soured early last year and end in April 2014.
Details about the Alpine side of the project remain sketchy but rumours indicate it will deliver about 250 hp. Furthermore, it is reported that the Alpine's engine will be rear mounted.