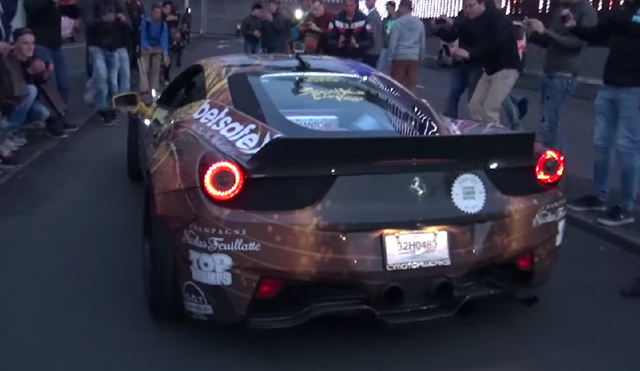 Certainly one of the most insane cars competing at this year's Gumball 3000 is Team Anime's widebody Liberty Walk Ferrari 458 Italia. Alongside its bold bodykit from the Japanese tuning firm, it also features an exceptionally eye-catching wrap and an iPE aftermarket exhaust!
[youtube]https://www.youtube.com/watch?v=wKuNCsjUZyg[/youtube]
The addition of that exhaust helps amplify the Italian supercar's 4.5-litre V8 engine to levels a standard 458 could only ever dream of matching!