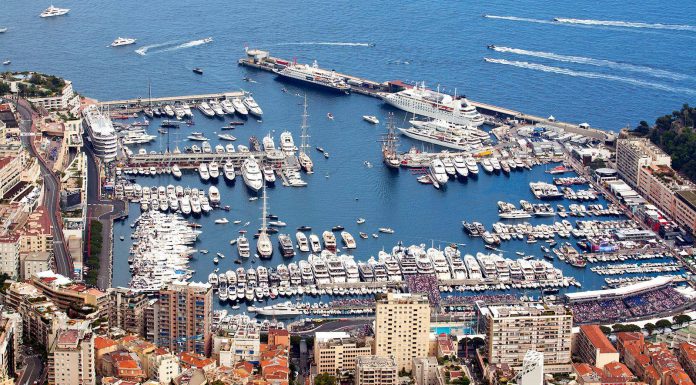 Today's photo of the day takes a different approach shifting from the conventional car photos to something equally interesting. It's a view of the Hercules Port in Monaco filled with Superyachts during the Monaco Grand Prix. These beautiful aerial photos were captured during the 2015 Monaco GP last weekend by Raphael Montigneaux and Lionel Richard.
It's probably the best location to watch the race from especially if you are lucky enough to own one of these sea toys. According to Boat International who posted the photos, this is a tradition that has been practiced annually in the past decade. Interestingly, Port Hercules is too small to harbor all the yachts hence the overflow around the vicinity.
Two of the largest yachts in the world were also visiting Monaco GP this year; the 134 metre Fincantieri Serene and 126 metre Lürssen Octopus. Needless say these photos prove why Monaco GP is one of the most prestigious Grand Prix and a wise choice for a vacation as well.