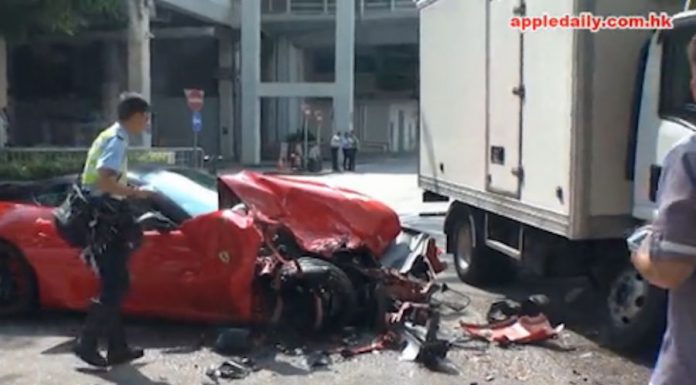 A Ferrari 599 GTB has been completely totalled following a high speed crash in the heart of Hong Kong last weekend.
Beyond the wheel was a 43-year-old who claims he swerved to avoid an animal which ran across the road. In the process of avoiding the animal, the Italian supercar smashed into a truck carrying 5.5 tonnes of frozen meat. The resulting impact has left the 599 GTB a crumpled mess of its former self.
More specifically, the vehicle's entire front end has been destroyed by the crash meaning the bonnet, bumper, front quarter panels, wheels and the suspension and braking components have all been annihilated. As the 599 GTB is front-engined, it is inevitably that the valuable 6.0-litre V12 has also had its life cut short.
The two occupants of the truck and the 599 GTB driver managed to escape with minor injuries.