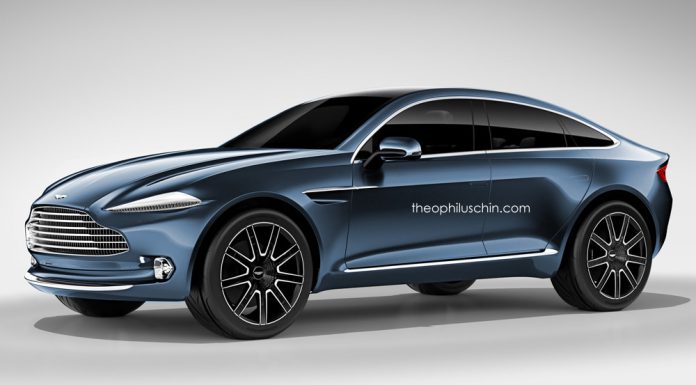 While production of the Aston Martin DBX has been confirmed, the British marque has yet to announce just how similar it will be to the concept car from Geneva. Consequently, Theophilus Chin has taken it upon himself to render the sporty crossover with five doors rather than the three found on the original DBX concept.
It remains to be seen what cars Aston Martin intends to rival with the DBX but if it created the car with five doors, it could target both the BMW X6 and recently launched Mercedes-Benz GLE Coupe.
Although unconfirmed, it seems likely that the production-spec DBX will utilise a revised variant of the marque's sports car platform rather than one borrowed from its partner, Daimler, and one of Mercedes-Benz's SUVs.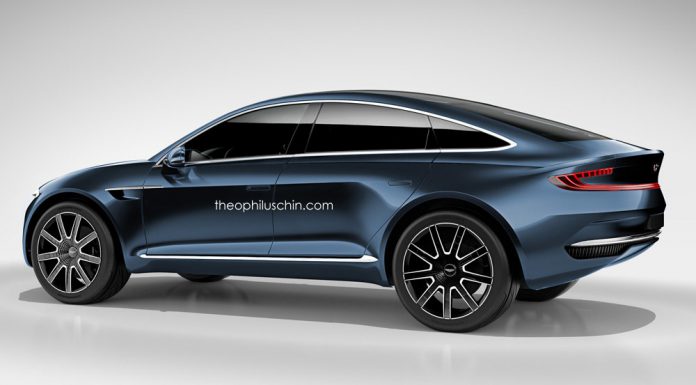 While speaking with Automotive News Europe recently about this, Palmer said that SUVs produced by Mercedes-Benz "clearly sit in a very different space to the one we want to go to. They are very much an SUV and we don't want an SUV."
Palmer went on to say that the Aston Martin DBX can't be an SUV as it needs to fit in line with the marque's heritage. If the DBX does indeed use a platform developed in house by Aston Martin, it is likely to be the automaker's brand new architecture currently under development and set to be initially used in the DB9's successor. It could then be adapted for use in the DBX.
[Via Theophilus Chin]