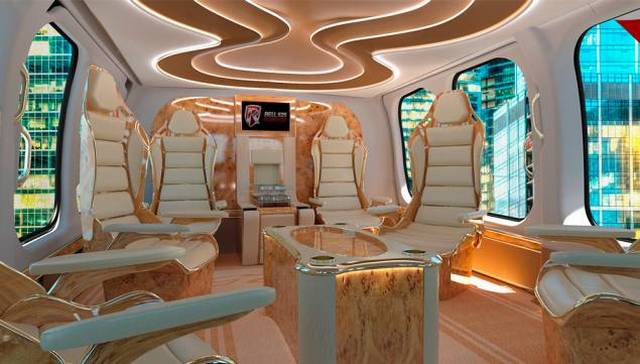 Alongside private jets and exclusive superyachts, high-end helicopters are reserved for the privileged elite and the following, dubbed the Bell 525 Relentless, is one of the most eye-catching we've come across.
The Bell 525 Relentless offers comprehensive personalisation options and the following pictures provide a look at a couple of the luxurious cabin options available. Both are breathtakingly well-appointed and perfectly fit for a king and queen.
One of the interiors presented combines white leather individual seats and bench seating while incorporating black carpets and black wooden elements. The second interior is even bolder with high-backed chairs combining white leather cushioning and wooden accents. The white leather and wood theme is then continued on the wheels and the central coffee table.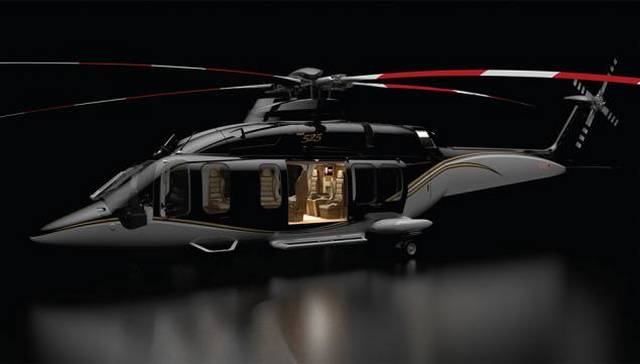 Rather incredibly, the interior of the Bell 525 Relentless provides 88 square foot of space with the cockpit including a fully integrated Garmin touchscreen flight deck and sidestick controls.
[Via Robb Report]