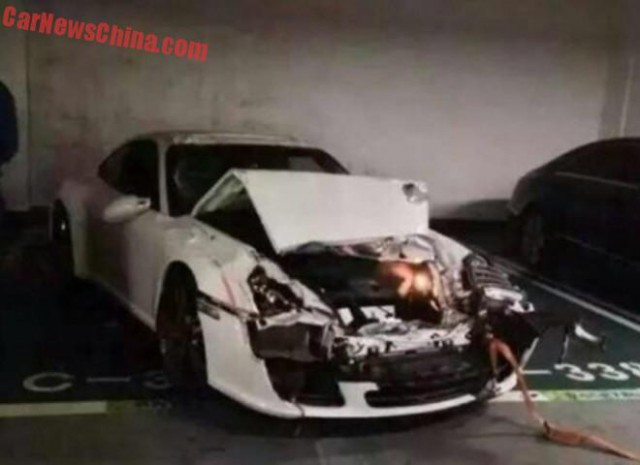 A black Volkswagen Touareg and crashed and ultimately crushed a white Porsche 911 in a Beijing car park.
It is reported that the female driver of the luxurious German SUV panicked after getting too close to the 911 when attempting to park. It is suggested that she then accidently slammed the accelerator pedal rather than the brakes. Consequently, the Touareg drove up the German sports car and came to a rest with the front wheels resting on the 911's roof.
The impact has caused only minor damage to the Touareg but significantly more comprehensive damage has been sustained to the once pristine Porsche 911. As the images show, its front-end has been absolutely destroyed by the impact and will inevitable require a new bumper, headlights, grille, bonnet and front quarter panels.
Additionally, damage could have been sustained to the front suspension while the roof has also been damaged.