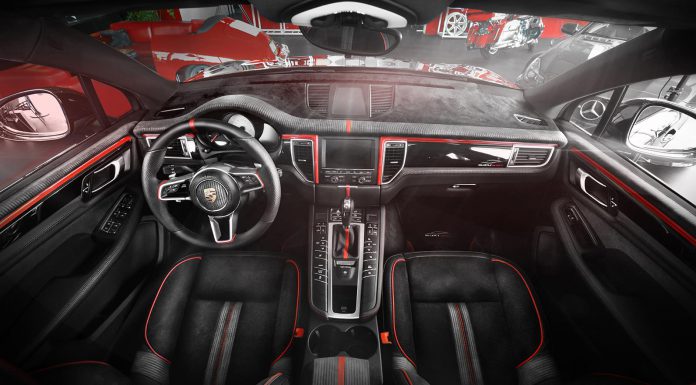 Polish interior specialists Carlex Design have just unveiled their interior package for the Porsche Macan. In typical Carlex Design fashion, the firm's Macan upgrades are exceptionally comprehensive and add significantly more luxury to the German SUV.
The Porsche Macan by Carlex Design is particularly noteworthy for the plethora of leather and alcantara that it features. For example, alcantara stretches across the dashboard and door panels as well as the seats.
Additionally, eye-catching red piping is featured on the seats alongside a small number of black leather elements. Other tweaks include carbon fibre on the steering wheel and dashboard as well as a host of red plastic.