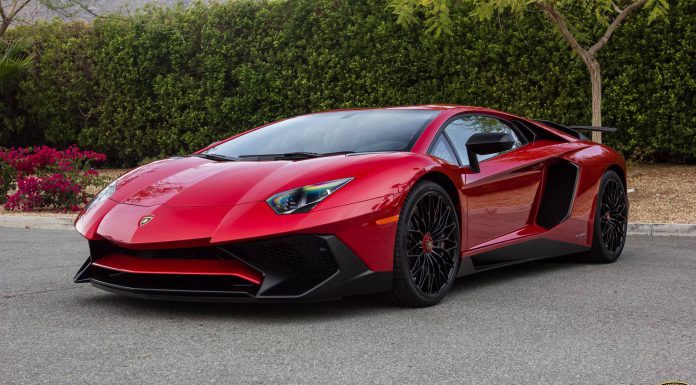 The brand new Lamborghini Aventador LP750-4 SV is continuing to make appearances around the world and was recently put on display at Lamborghini Newport Beach in California. The showroom is actually one of the world's most noted Lamborghini dealerships and always holds a number of special events for its clients and local Lamborghini and automotive enthusiasts alike.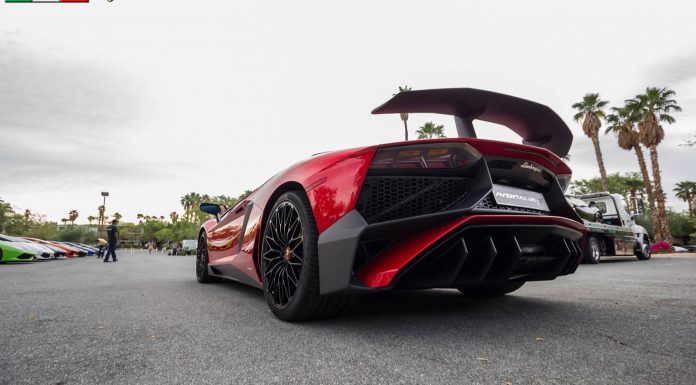 This particular Aventador SV was showcased at the LNB300 event and as the Italian marque's latest and greatest model, it is little surprise that it was the show-stopper. There are 34 different colours and shades offered for the Aventador SV with this example evidently painted red.
In case you didn't know, the Lamborghini Aventador LP750-4 SV's 6.5-litre V12 engine gets a modest power boost of 50 hp together with a weight reduction of 50 kg. The top speed is now 350 km/h and the 0-100 km/h time drops, as mentioned, from 2.9 seconds to 2.8 seconds. Torque remains at 507 lb-ft at 5,500 rpm and peak rpm rises to 8,500 rpm.
[Via Lamborghini Newport Beach]