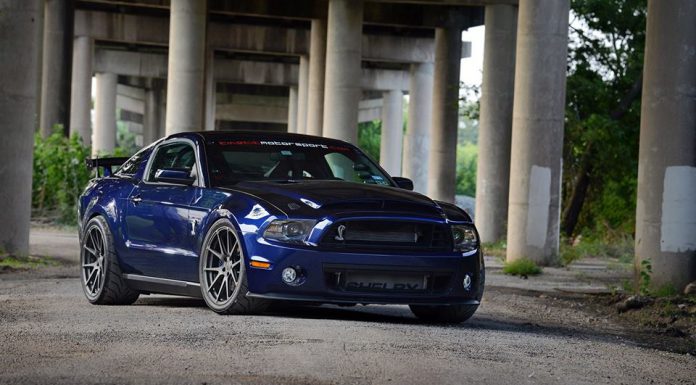 The 2011 Ford Mustang GT500 is already an exceptionally fast muscle car but the owner of the following example evidently wasn't satisfied with the performance the standard GT500 delivers. As a result, he headed to the team at Kinetik Motorsport for a radical transformation to turn the GT500 into a drag racing monster.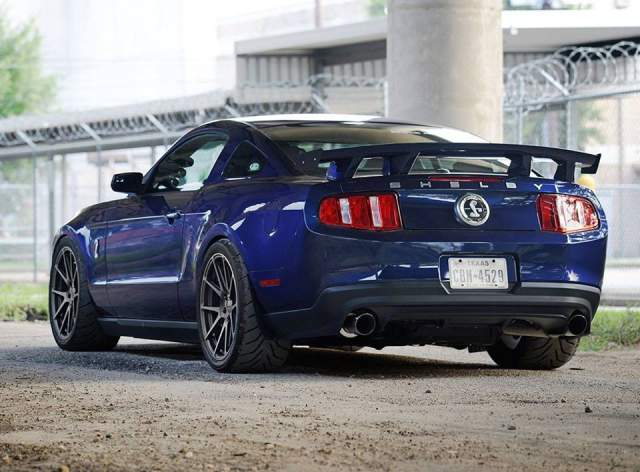 For starters, an entirely new engine has been installed. It comes courtesy of L&M Engines and is a 5.8-litre V8 engine joined with a massive 4.7-litre supercharger. All told, the engine delivers a truly incredible 1248 hp and 1059 lb-ft of torque. With that in mind, the car managed to clock 336 km/h (209.3 mph) at its debut in the Texas Mile.
Alongside the engine modifications, it includes a Magnaflow 3-inch catback exhaust with competition mufflers as well as American Racing 2-inch primary long tube headers. Elsewhere there is a limited slip differential, Griggs GR40SS suspension and Koni coilovers as well as Baer Extreme slotted front and rear brake discs.