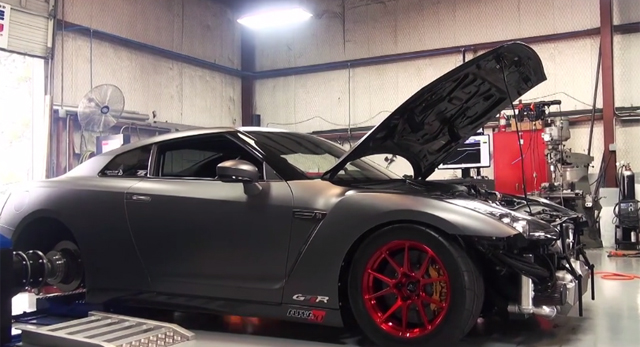 It is quite incredible to think that when the Nissan GT-R was initially unveiled, the Japanese automaker claimed to have made its engine and electronics un-tuneable. Unsurprisingly however, tuners cracked the GT-R's code fairly quickly and now there are a seemingly endless array of GT-Rs around the world producing well in excess of 1000 hp.
This particular Nissan GT-R coming courtesy of T1 Race Development is one of the most impressive with it tuned to pump out over 2000 hp at the crank. So when the tuner strapped the GT-R down to its new 4000 hp dyno, it was inevitable the car would deliver some truly extraordinary power and torque figures at the wheels. That's exactly what it did.
As a matter of fact, this Nissan GT-R from T1 Race Development pumps out an extraordinary 1837 hp and 1186 lb-ft of torque at the wheels! It consequently goes without saying that this is one of the world's most powerful GT-Rs.