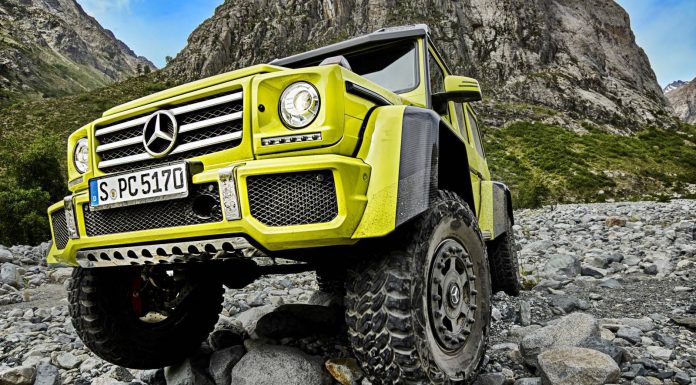 Mercedes-Benz is set to ditch the 5.5-litre V8 engine powering the Mercedes-Benz G500 (G550 in the United States) in favour of a new 4.0-litre V8.
That new 4.0-litre V8 is in fact the twin-turbo unit from the Mercedes-AMG division and already underpinning the Mercedes-AMG C63 and Mercedes-AMG GT. The key reason behind the engine change is that the new 4.0-litre will be able to pass next year's Euro 6 emission standards.
Alongside being cleaner to run, the 4.0-litre twin-turbo V8 is also more powerful than the 5.5-litre unit. As a matter of fact, the 4.0-litre when installed into the recently revealed Mercedes-Benz G500 4×4² delivers 422 hp compared to the 382 hp produced by the existing 5.5-litre V8 in Mercedes-Benz G500 guise.