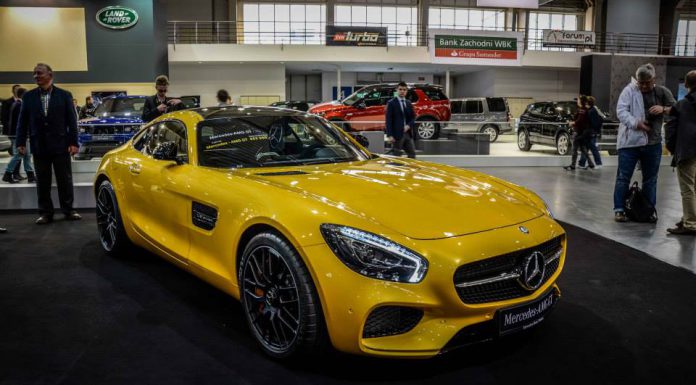 As Poland's largest automotive event, the Poznan Motor Show 2015 proved to be another great success. While the Polish car market is relatively small compared to other nearby European nations, a plethora of the world's latest and greatest sports cars and supercars were put on display.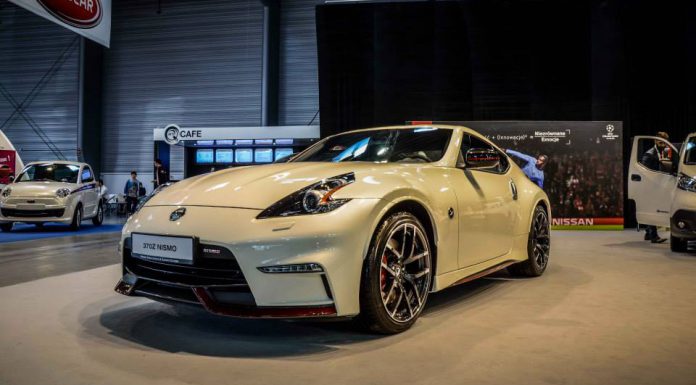 Not long after celebrating its world debut at the Geneva Motor Show 2015, Porsche brought along its potent Cayman GT4 with this particular model finished in white with silver wheels and red brake calipers. Other German highlights from the Poznan Motor Show 2015 included a bright yellow Mercedes-AMG GT, BMW i8, Mercedes-Benz S-Class, third-generation Audi TT and Mercedes-Benz GLE Coupe.
Some of the other key cars displayed throughout the event included an Aston Martin V12 Vantage, Maserati GranCabrio, McLaren 650S, Jaguar F-Type and a baby blue Rolls-Royce Wraith.
Alongside all these road cars, some potent race cars were also displayed like a Porsche 919 Hybrid and a Mercedes-AMG Formula One car.
[Via Auto-World.pl]