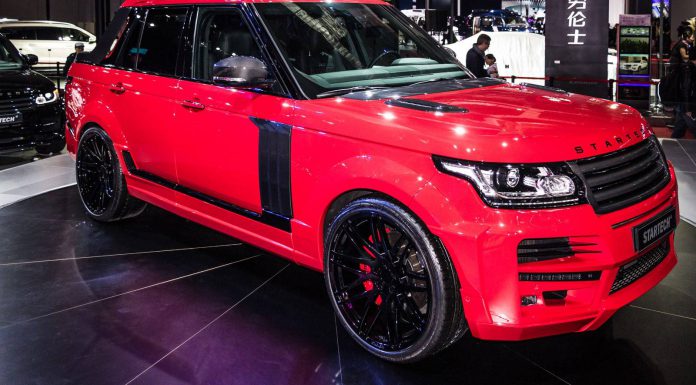 One of the most intriguing cars currently on display at the ongoing Shanghai Motor Show 2015 is certainly the bespoke Startech Range Rover Pickup. As the name implies, the British off-roader has been transformed into a multi-purpose pickup. We checked it out live.
To create the pickup design, Startech has implemented a significantly shorter roof as well as thoroughly redesigned and widened c-pillars. A small vertical window has then been installed behind the rear seats while the plastic-lined pickup bed itself incorporates a loading length of 110 cm. An additional 60 cm of space is provided when the tailgate is opened.
Beyond the new rear-end, the Startech Range Rover pickup utilises an aggressive widebody kit which incorporates flared front and rear wheel arches. An entirely new front fascia has also been installed with new LED daytime running lights while new side skirts, air vents and a diffuser rear diffuser are also present. Elsewhere, large Monostar S forged wheels measure 23×11 at all four corners have been installed and are wrapped in 305/30 rubber.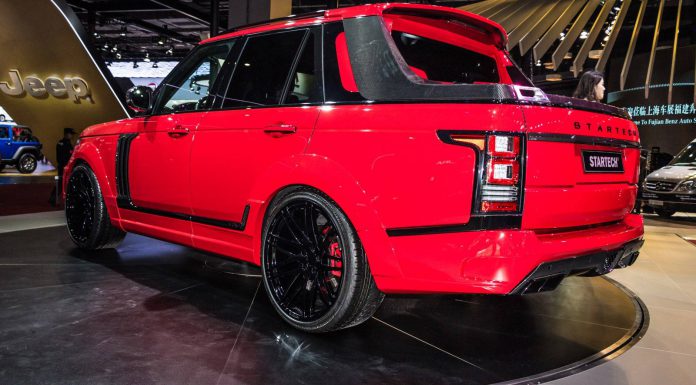 For more about the Startech Range Rover Pickup, see our previous post. For more straight from the Shanghai Motor Show 2015, see our news channel.