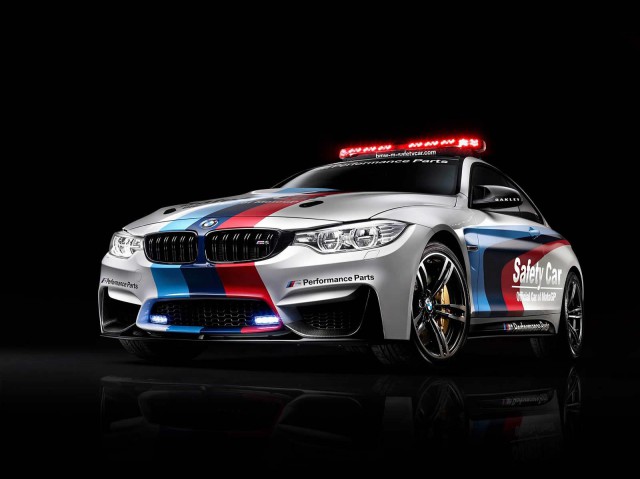 On the back of reports that a stripped down and potent BMW M4 GTS variant is on the cards, word has emerged that the new M4 variant could in fact revive the CSL badge for the German marque.
Last used on the E46-generation BMW M3, the CSL nameplate which stands for Coupe Sport Lightweight, has become synonymous with performance. With that in mind, Automobile Magazine goes on to claim that the BMW M4 CSL will lose up to 100 kg over the standard M4 Coupe.
Such weight savings will reportedly be achieved through the installation of lightweight, carbon fibre front seats while the rear bench will also be removed. Additionally, it is suggested that M4 CSL customers will have the option of installing a roll cage into the car.
Elsewhere, the BMW M4 CSL will adopt a number of revised aerodynamic and visual elements similar to those from the M4 Coupe MotoGP safety car. Consequently, a prominent fixed rear spoiler is expected alongside a more pronounced rear diffuser and front splitter. Alongside these elements, the BMW M4 CSL will apparently borrow the water injection system from the M4 MotoGP safety car in a first for a BMW production vehicle.
When combined with a number of other engine and exhaust tweaks, the M4 CSL will apparently pump out almost 500 hp from its 3.0-litre twin-turbocharged six-cylinder engine compared to the 425 hp over the run-of-the-mill M4. Torque will also apparently rise from 406 lb-ft to 443 lb-ft while the sprint to 100 km/h could be reached in less than four seconds.
[Via Automobile Magazine]