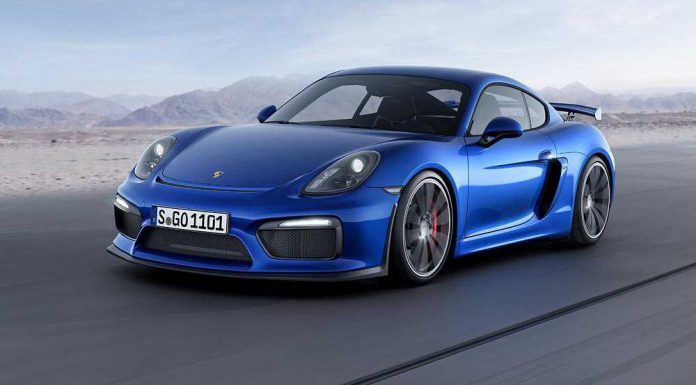 During the initial release of the potent Porsche Cayman GT4, the German marque revealed that the capable sports car had lapped the famous Nurburgring Nordschleife in a brisk 7 minutes and 42 seconds.
In an effort to validate that time, Sport Auto recently got behind the wheel of a silver Cayman GT4 and hit a deserted Nurburgring to see just how fast it is. The man behind the wheel, Christian Gebhardt, set an exceptionally impressive time of 7 minutes and 42 seconds and as the following video proves, the Cayman GT4 really is impressively fast in both a straight line as well as around corners!
[youtube]https://www.youtube.com/watch?v=EB9qJlpHvEs[/youtube]
As a reminder, the Porsche Cayman GT4 is powered by a 3.8-litre flat-six that produces 385 horsepower, a power unit that has been derived from the 991 911 Carrera S. Of course as with all other Cayman models, the GT4's engine is mid-mounted.
Interestingly, and in contrast to the 911 GT3, the Cayman GT4 is only available with a manual transmission. As such, the performance figures of the Cayman GT4 are nothing short of exceptional. Zero to 100 km/h (60 mph) is dispatched in a brisk 4.4-seconds and it will continue to accelerate to a top speed of 295 km/h (183 mph).
In comparison to other Cayman models the GT4 look significantly re-worked due to its heavily modified aerodynamics. Most obvious of all is the large fixed rear wing that work in conjunction with the inlet openings at the front of the car to produce more downforce than any other Cayman.