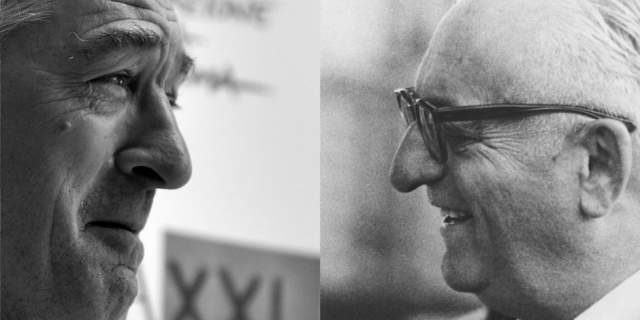 Robert De Niro will be playing Enzo Ferrari in an upcoming high-budget movie chronicling the life of Ferrari's founder.
The news, which was confirmed in an Italian newspaper, will see 71-year-old De Niro portray il Commendatore from Ferrari's founding to Enzo's death in the 1980s. According to De Niro, the movie is scheduled to debut at some point in 2016.
"It is an honor and a joy to tell the life of an extraordinary man who revolutionized the automotive world," De Niro told Italy's Il Messaggero. De Niro went on to say that the story of Enzo Ferrari is one filled with courage, creativity and thrills that will wow audiences around the world.
The biopic will be based on Enzo's biography called Ferrari 80.
A director has not been finalized yet, however rumors are circulating that Clint Eastwood is "very interested" in the directing the project.
[Via Road & Track]