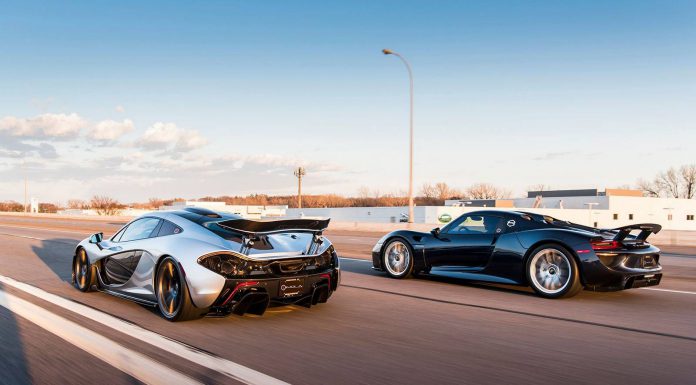 While some predicted the death of the supercar a few years ago, the Porsche 918 Spyder, McLaren P1 and Ferrari LaFerrari prove that supercars and now hypercars will exist for decades to come. All three feature advanced hybrid powertrains and are consequently capable of achieving truly remarkable levels of performance. With production limited for all three, spotting one on the streets is exceptionally rare but Alex Bellus Photography in the U.S. recently had the opportunity to photograph both a McLaren P1 and Porsche 918 Spyder thanks to Imola Motorsports.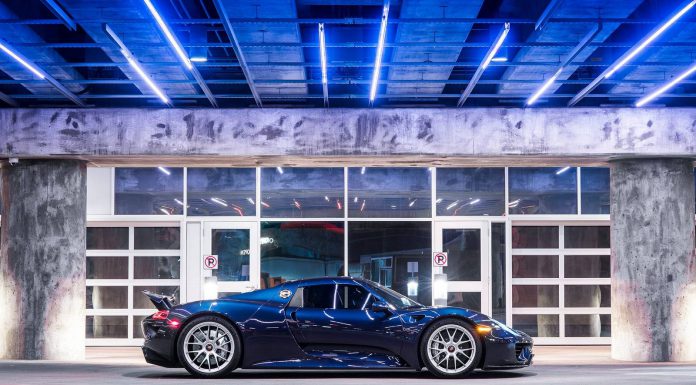 The P1 in question quite obviously features a sleek silver paint scheme as well as a set of dark grey wheels and bright orange brake calipers. By comparison, the 918 Spyder is painted in a dark shade of blue and has been adorned with silver centre-locking wheels and silver brake calipers.
As a reminder, the McLaren P1 features a twin-turbocharged 3.8-litre V8 engine mated to an electric motor to produce a combined 903 hp. By comparison, the Porsche 918 Spyder uses a mid-mounted 4.6-litre V8 engine producing 608 hp joined with two electric motors resulting in a combined output of 887 hp.