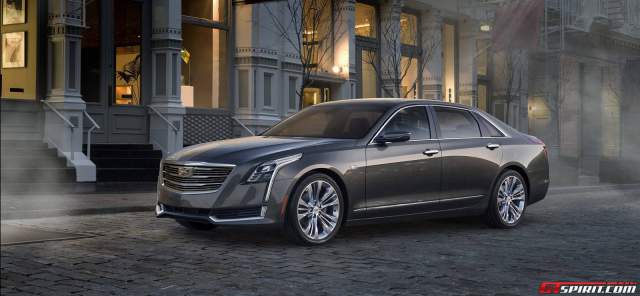 Despite only be unveiled a few short weeks ago, rumors are already circulating surrounding the possibility of a V-series Cadillac CT6.
According to General Motors Executive Vice President of Global Product Development, the CT6 could eventually receive the V-series treatment. Speaking to Autoblog, Mark Reuss suggested that the CT6's Omega platform is "certainly capable" of producing a high-performance V-series variant.
"The question is who's going to buy the CT6? What kind of person? And do we need a V-Series off of that is the question we haven't answered yet," Reuss said.
Even though the chassis is capable of a V-series version, Cadillac is not sure if there is a market for a VT6-V.
Reuss did suggest that Cadillac has certainly discussed the possibility of CT6-V. How developed those talks were, however, was not disclosed.
While Cadillac decides whether or not to build a CT6-V, customers will have to make do with the 400 hp V6 on offer in the range-topping CT6.