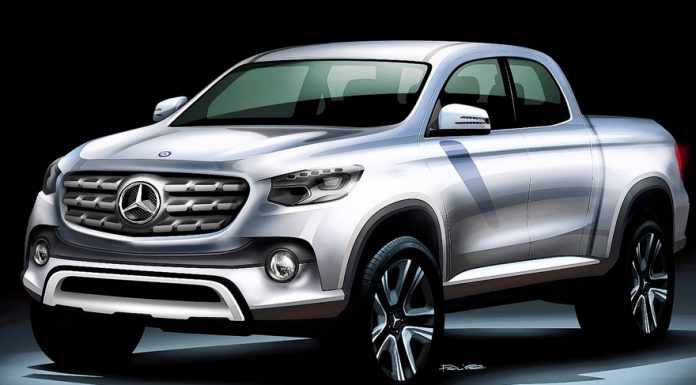 Mercedes-Benz USA has announced that by the end of the year, it will decide whether or not it wants to sell the luxurious pickup truck being developed by the German marque.
If the Mercedes-Benz pickup is offered in the United States, it will be marketed as a luxury passenger vehicle instead of a commercial vehicle like it will be around the world. The car would also be offered through the automaker's entry 372-strong dealership line-up across the U.S.
While speaking with Automotive News about whether or not the pickup will make it to America, chief executive of Mercedes-Benz USA Steve Cannon said "We said to Stuttgart, 'We are open, and let us assess the market. If that leads to us saying 'green light,' then we will bring it.
"Not every pickup in the U.S. is going to job sites. Just drive around Greenwich, Conn., and see how many pickups there are. You realize this is not a demographic that is showing up with their work boots on job sites. Those sales are taken care of by the domestics."
Cannon also said that if the pickup is offered in the U.S. about 10,000 units will be sold annually. He also revealed that talk of creating a pickup isn't new for Mercedes-Benz.
"We have had pickup discussions for 15 years in this company. One sacred cow was bringing in the Sprinter, a big old boxy thing that's aimed at plumbers and electricians and carries the three-pointed star. We have obviously overcome that, and it is a terrific product that is adding profitability to our dealers. And it delivers. It is a Mercedes-Benz," Cannon said.
[Via Automotive News]