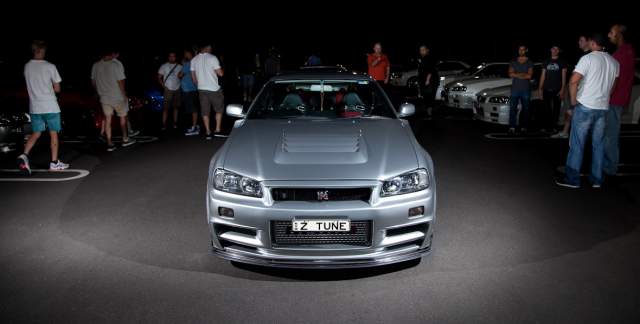 With just 20 units of the Nissan Skyline R34 GT-R Z-Tune by Nismo ever produced, the Japanese sports car is not only one of the rarest produced by the marque but is also highly regarded worldwide. Now the very first example is up for sale in Australia with bids already exceeding $750,000 AUD ($575,000 in the U.S.)
Nismo created the R34 GT-R Z-Tune to celebrate its 20th anniversary. In order to create each of the 20 models, Nismo purchased 20 used R34 GT-R V-Spec models as production of the sports car had actually ceased meaning Nismo couldn't source brand new examples. All of the ones purchased however, had less than 30,000 km each and only the finest examples were considered by Nismo.
Nismo's requirements were so strict in fact that they only managed to find 12 examples to convert into Z-Tune specification. The remaining eight were supplied by owners for the Z-Tune modifications with each stripped and finished in 'Z-Tune Silver'.
Beyond the visual upgrades, each R34 GT-R Z-Tune produces in excess of 493 hp and 398 lb-ft of torque. Helping to achieve these gains over a standard V-Spec GT-R are new camshafts, forged and fillet-rolled crankshaft, forged pistons, a large IHI turbocharger, new exhaust manifold and a redesigned intake plenum. Incredibly, a quarter mile time of 10.06 seconds was claimed by the manufacturer at the time of the car's release; that's Bugatti Veyron speed.
[Via The Lowdown]