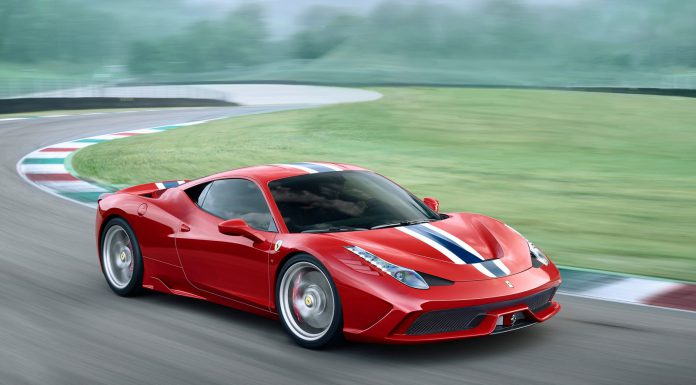 As Ferrari's last mid-engined coupe to utilise a naturally-aspirated V8 engine, the Ferrari 458 Speciale is really something to treasure. While it isn't as fast as its rival, the McLaren 650S or its replacement, the Ferrari 488 GTB, the 458 Speciale provides an exceptionally hardcore driving experience with one example recently hitting the Spa-Francorchamps circuit in Belgium.
[youtube]https://www.youtube.com/watch?v=Vaqvxk4TSCE[/youtube]
Filmed in glorious 4K, the following onboard video provides a spectacular look at the Italian supercar hitting one of the world's most famous racetracks at full pace. As you'd imagine, it sounds certifiably epic!
In case you needed reminding, the Ferrari 458 Speciale features a modified variant of the regular 458 Italia's 4.5-litre V8 engine. In Speciale guise, it delivers a total of 597 hp and 398 lb-ft of torque thus making it the most powerful naturally aspirated V8 engine ever produced by Ferrari. What's more, Ferrari claims that thanks to it delivering 133hp per litre, it has the highest ever per litre output of a road-going naturally aspirated engine. Maximum power is achieved at 9000 rpm while max torque is reached at 6000 rpm.