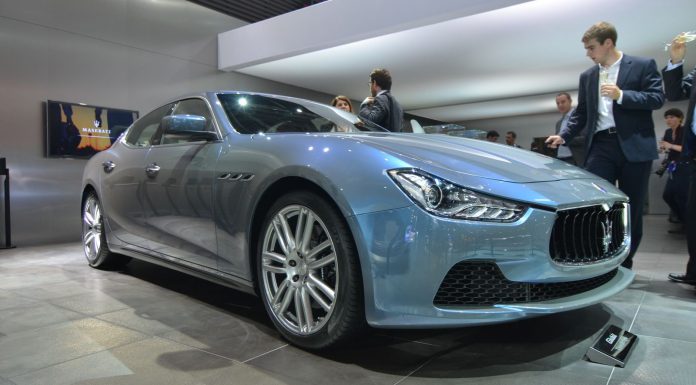 On the back of special Ermenegildo Zegna editions of both the Maserati Quattroporte and Ghibli being launched, the Italian automaker has just announced that Ermenegildo Zegna appointed interiors will be made available for all Quattroporte and Ghibli variants.
Ermenegildo Zegna will begin offerings interiors for the 2016 model year versions of the Maserati Quattroporte and Ghibli. One of the key elements of the cars will be leather sourced directly from Italian furniture maker Poltrona Frau. Additionally, buyers of the Ermenegildo Zegna appointed Quattroporte and Ghiblis will be able to have the door panels finished in exceptionally high-grade silk.
All the interior configurations offered by Ermenegildo Zegna will feature two-tone designs with customers having the choice between black, natural or red as well as silver contrasting stitching.
Unlike both the Maserati Quattro Ermenegildo Zegna and Ghibli Ermenegildo Zegna models which each featured limited production runs, a limitless number of customers will be able to option the Ermenegildo Zegna for their 2016 Maserati sedan models.