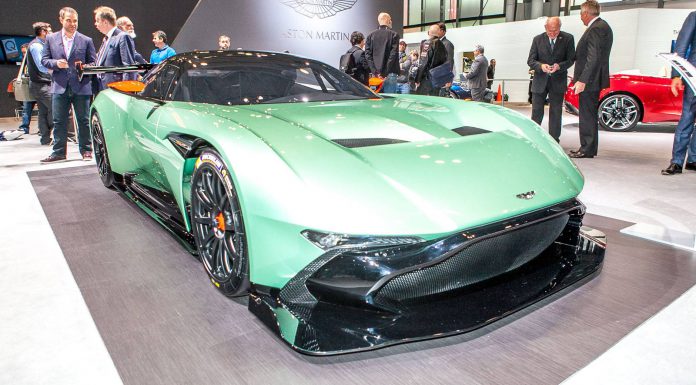 Aston Martin debuted the spectacular Aston Martin Vulcan at the Geneva Motor Show 2015 and now it has flown across the Atlantic to be showcased at the New York Auto Show 2015, a car that has been built to be not more than an mind-bending-fast track car for its wealthiest and most daring customers
25 lucky owners will get to experience the Aston Martin Vulcan first hand. Underneath, the Vulcan uses a similar carbon fibre monocoque to the One 77. 50% is entirely new though, Aston Martin have made it stiffer and lighter with the help of engineering firm Multimatic. With an FIA-approved roll cage and a pushrod system with both adjustable dampers and adjustable sway bars; the Vulcan is every inch the racer.
Although it meets a number of racing regulations we will not see the Aston Martin Vulcan racing anything other than other Vulcans. The programme has been designed strictly for owners. The British marque will also offer a support package for Vulcan owners with access to simulators and exclusive track days to hone their skills before getting behind the wheel of the beast.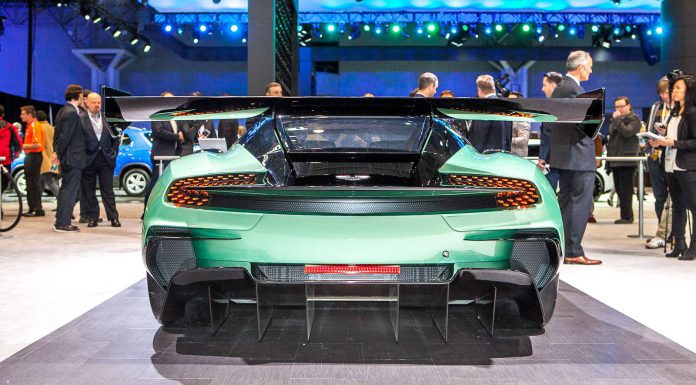 Other key technical specifications about the Aston Martin Vulcan include is carbon ceramic brake discs joined with Brembo calipers. The new discs measure 380 mm in diameter up front and 360 mm at the rear. The ABS system comes courtesy of Bosch. Elsewhere, the Vulcan incorporates a limited-slip differential, an advanced variable traction control system as well as a magnesium torque tube complete with a propeller shaft made from lightweight and strong carbon fibre.
The Vulcan features a 7.0 litre V12 powerplant with over 800 hp. The power is sent to the rear wheels via an Xtrac six-speed sequential transmission lifted directly from the Aston Martin Vantage GTE. Stopping power is provided by a set of carbon ceramic brake discs with Brembo calipers. It sits 100 mm lower than the One-77 and 150kg lighter at 1,350 kg. The interior is quite simply jaw-dropping, we very much wish we could one day experience the brute force of the flaming Vulcan!