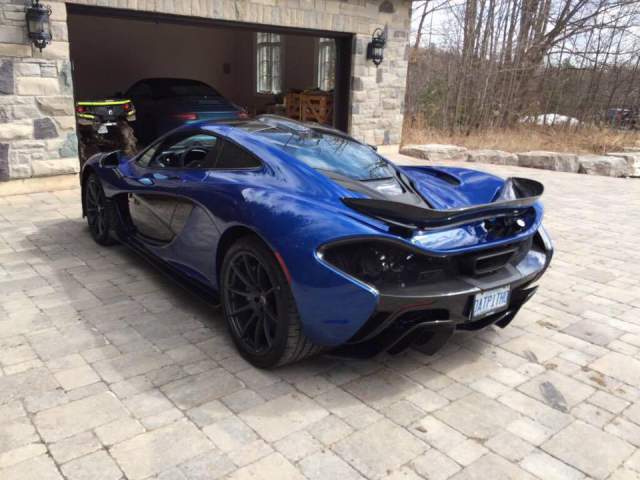 After many months of waiting, Canadian DJ deadmau5 has just taken delivery of his brand new McLaren P1. Deadmau5's (real name Joel Zimmerman) P1 is just the latest high-performance car in his fleet alongside his white McLaren 650S and will soon be joined with his bespoke BAC Mono and Lamborghini Huracan.
As the image above shows, Zimmerman's McLaren P1 is finished in an eye-catching shade of blue and rides on a set of matte black wheels. It has also been optioned with the stealth pack which adds a number of black and carbon fibre elements. For example, the car includes a carbon fibre rear diffuser, carbon rear wing, stealth exhaust tips, carbon roof scoop as well as a blacked out decklid.
In the cabin, the British hybrid hypercar includes black alcantara as well as white leather and black stitching across the seats while alcantara adorns the dashboard and steering wheel.
If you need reminding, the McLaren P1 is one of three new hybrid hypercars on the market, the others being the Porsche 918 Spyder and LaFerrari. The P1 utilises an upgraded variant of the 3.8-liter twin-turbocharged V8 engine from the 12C designed to now deliver 727 hp at 7,300 rpm and 531 lb-ft of torque at 4,000 rpm. This internal combustion engine is then mated to an electric motor delivering a further 176 hp and 192 lb-ft of torque leading to a total of 903 hp and 664 lb-ft.