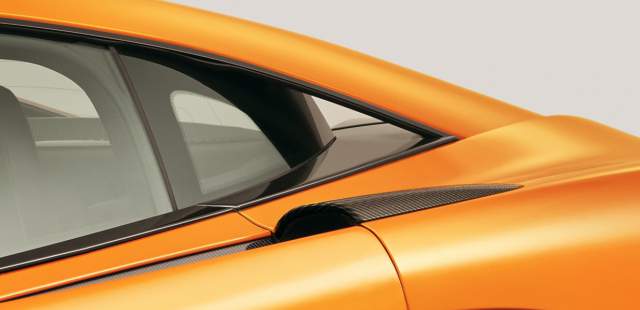 McLaren have today announced that the McLaren 570S Coupe will be the first model released as part of the new McLaren Sport Series. The entry level McLaren Coupe has only been revealed through spy shots and teasers so far, but is expected to make its debut ahead of its official release at the New York Auto Show 2015 which starts next week.
The latest release of information has confirmed that the McLaren 570S will get its power from a V8 powerplant, probably the same 3.8-litre twin-turbocharged unit. That engine will produce 562 hp in total or 570 PS depending upon your measurements. It will also feature a carbon fibre construction and a two-seater mid-engined layout.
Previous teasers have shown that the McLaren 570S Coupe will feature uniquely shaped doors with an eye-catching side air intake similar to that of the P1, albeit on a smaller scale. The latest teaser reveals an aerodynamic rear window cut-out, much like that of the Ferrari 599 GTB. The rear arch also looks to receive a carbon fibre air intake which runs along a carbon fibre design line atop of the door.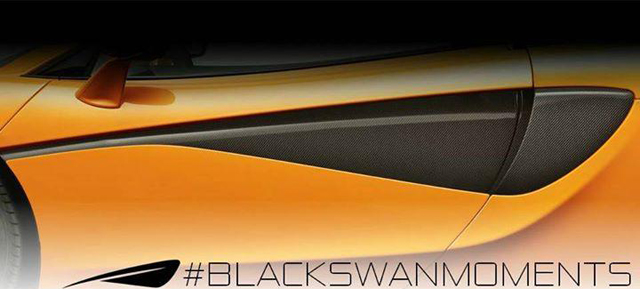 McLaren Automotive chief executive Mike Flewitt confirmed recently that both 'C' and 'S' variants of the McLaren Sports Series will initially be made available to customers. So don't expect this to be the only McLaren Sport Series Model we see. We suspect that McLaren also have a Spider version of the 570S waiting in the wings, although we will have to wait a lot longer before we find out whether those suspicions are correct!
As the first Sports Series derivative, the 570S Coupe will share the spotlight in New York with its more powerful Super Series and Ultimate Series stablemates. Official details of the car are yet to come, and we can't wait. We will be joining McLaren in New York for the official unveil so be sure to check out our frontage on April 1 for all the latest detail!